One of the purposes of writing and creating Inside the Cask was to help others to get in or get back into the Drinks Industry and Retail in general. As part of that commitment, every time I come across a job opening advertised in the public domain I will add it to this page. All you have to do is click on the links to access the information or relevant contact person.
As one of the Inside the Cask blog aims is to help others in the Drinks Industry, we have asked recruitment agencies and companies seeking to  have jobs featured on this page to make a donation to the drinks industry charity, The Benevolent.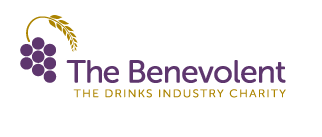 Latest jobs are always posted at the bottom of the list for each month.
December 2017 (76 job postings and 644 jobs posted in 2017)
Please quote 'Inside the Cask' when applying for a job, especially those featured so we can continue to support The Benevolent charity.
November 2017 (127 job postings)
October 2017 (78 job postings)
FEATURED JOBS OF THE MONTH
---
September 2017 (80 job postings)
FEATURED JOBS OF THE MONTH
Global Travel Retail Manager, UK Field Based – Maverick Drinks
Portfolio Ambassador – Europe, North West Europe Field Based – Maverick Drinks
Brand Ambassador East Coast USA – Ableforth's, New York NY USA Field Based – Maverick Drinks
Brand Ambassador West Coast USA – Ableforth's, San Francisco/ Los Angeles CA USA Field Based – Maverick Drinks
Excise Compliance Manager, Tunbridge Wells England UK – Atom Group Ltd
Senior National Account Manager – Tesco, UK – email Asahi Beer with your CV to their recruitment agency Talent Works on [email protected]
Head of Commercial Finance, Hook England UK – William Grant & Sons
Cointreau Brand Ambassador, Machelem Diegem Flandrem Belgium – Remy Cointreau
Graduate Brand Ambassador Pernod Ricard, Brussels Area Belgium – Pernod Ricard
International Graduate Position (V.I.E.): Junior Brand Manager Dark Spirits, Copenhagen Denmark – Pernod Ricard
Brand Manager – Wine, North London UK – via Core Recruitment agency
Stage – Assistant(e) Achats Indirects, Paris France – Remy Cointreau
Digital Manager, Xuhui District Shanghai China – Remy Cointreau
Project Engineer, Edinburgh Scotland UK – The North British Distillery Company Limited
Brand Manager Prestige & Selective, Spain Europe – Miguel Torres S.A.
Asia Pac/ IMEA Business Development Manager – Scotch Whisky, Singapore – Brown-Forman
Brand Manager – Gentleman Jack, Sydney Australia – Brown-Forman
Senior Key Account Manager, Paris France – Brown-Forman
Market Manager – Premium Whiskey, Austin TX USA – Brown-Forman
On Trade Sales Rep, Sao Paulo Brazil – Brown-Forman
Manager Brand Advocacy – Tequilas, Los Angeles California USA – Brown-Forman
Whisky Innovation Technologist, Bellshill Scotland UK – William Grant & Sons
Key Account Manager, Dallas TX USA – Remy Cointreau
National Account Manager – On Premise, Dallas TX USA – Remy Cointreau
Key Account Manager – Luxury Specialist, New York NY USA – Remy Cointreau
State Manager – Off Premise, Sacramento CA USA – Remy Cointreau
State Manager – On Premise, Sacramento CA USA – Remy Cointreau
Regional Bourbon Diplomat – Northeast, New York NY USA – Beam Suntory
Brand Development Representative, Cleveland Ohio USA – Cleveland Whiskey
Regional Manager – South Division, Dallas TX USA – The Edrington Group
Vice President Division Manager – Northeast Division, New York NY USA – The Edrington Group
Brand Ambassador – Martini, Miami FL USA – Bacardi
Prestige Activation Manager, Los Angeles CA USA – Pernod Ricard
Brand Manager – Irish Whiskies, Dublin Ireland – Quintessential Brands
International Marketing Manager – Bloom, London UK – Quintessential Brands
Associate High End Trade Marketing Director – APAC North, China – AB Inbev
Head of Digital Data Platform (Programmatic), London UK – Diageo
Commercial Finance Business Partner – Global Travel, London UK – Diageo
Commercial Initiatives Lead, Bengaluru Karnataka India – Diageo
Global Marketing Manager – Lager Africa, London UK – Diageo
Brand Director – Global Smirnoff, New York NY USA – Diageo
Chargé(e) de projet Global Talent Development, Paris France – Remy Cointreau
Business Development Executive – Midlands, Birmingham England UK – Quintessential Brands
Account Manager – Middle East, Dubai UAE – The Edrington Group
New Business Manager, Birmingham England UK – Carlsberg Group
Senior Category Development Manager, London UK – The HEINEKEN Company
Technical Assistant, Edinburgh Scotland UK – The Scotch Whisky Experience
Visitor Assistant, Edinburgh Scotland UK – The Scotch Whisky Experience
Regional Sales Manager – Beer South London, London UK – via Core Recruitment agency
METAXA Brand Activation Manager SK, Bratislava Slovak Republic – Remy Cointreau
Brewer-Distiller, St Andrews Fife Scotland UK – Eden Mill St Andrews
Tutor – Blendworks Experiential Project, St Andrews Fife Scotland UK – Eden Mill St Andrews
Brand Experience Manager – The Dublin Liberties Distillery, Dublin Ireland – Quintessential Brands
Brand Manager – Irish Whiskey, Dublin Ireland – Quintessential Brands
On & Off Premise Sales Representative – Denver Colorado USA – Premium Spirit Brand via BevForce agency
Group Head Buyer – FMCG Drinks, London UK – via Core Recruitment agency
Trade Marketing Director, New York NY USA – Remy Cointreau
Field Marketing Manager, Tampa FL USA – Remy Cointreau
Director UK Sales, Shore based Southampton England UK – Cunard
Supply Chain Finance Analyst (FTC), Glasgow Scotland UK – The Edrington Group
Senior Project Engineer, Girvan Scotland UK – William Grant & Sons
International Product Manager Assistant, Paris France – Remy Cointreau
Assistant Commercial Accountant, Wolverhampton England UK – Marston's PLC
Strategic Procurement Director, Glasgow Scotland UK – The Edrington Group
Group Reporting Accountant, Glasgow Scotland UK – The Edrington Group
Brand Ambassador/ Sales Rep, Portland Maine USA – Maine Craft Distilling
Business Analyst, White Plains New York USA – Casamigos Tequila
Trade Marketing Director, Los Angeles CA USA – Global Spirits USA
Regional Manager, Baltimore Maryland USA – Casamigos Tequila
Market Manager – Wisconsin, Milwaukee Wisconsin USA – Lagunitas Brewing Company
Sales Representative, West Haven Connecticut USA – New England Wine & Spirits
Master Distiller – 1792 Barton Distillery, Bardstown Kentucky – Sazerac Company – for more details contact 

tpero@

sazerac.com
Social Media Manager, London UK – BrewDog
Business Development Director – USA, Greater Chicago area USA – Ian MacLeod Distillers Ltd
Senior Sales Analyst – Global Travel Retail, London UK – Bacardi
Consumer Planning Manager – Beer Europe, Ireland – Diageo
Account Manager – Clubs/ Late Night, London and South England UK – Premium Drinks via Fluid Fusion recruitment agency
Quality Manager, Bristol England UK – Accolade Wines
Regional Sales Manager, Richmond VA USA – Heaven Hill Brands
Field Marketing Manager – Deep Eddy Vodka, Denver CO USA – Heaven Hill Brands
---
August 2017 (74 job postings)
IT Business Partner/ Associate Business Partner, Glasgow Scotland UK – The Edrington Group
Decision Support Analyst – FTC, Glasgow Scotland UK – The Edrington Group
Key Account Manager, London UK – Marston's PLC
Team Leader – Cased Goods Warehouse, Glasgow Scotland UK – The Edrington Group
Reserve Restaurant Account Manager – East London, London UK – Diageo
Key Account Manager for a Leadings Drinks company – Key Groups London On Trade, London UK – via Caselton Clark agency by emailing CV to: [email protected]
Internship (students only), Brussels Belgium – spiritsEUROPE
Head of Lounges – Commercial & Brand, Manchester Airport Manchester England UK – MAG
Operations Finance Analyst, Bellshill Glasgow Scotland UK – William Grant & Sons
National Brand Ambassador – Tullamore DEW whiskey, New York USA – William Grant & Sons
Global Brand Ambassador – Grant's, Richmond London UK – William Grant & Sons
Manager Treasury, New York USA – Remy Cointreau
Asia Pac/ IMEA Business Development Manager – Scotch Whisky, Singapore – Brown-Forman
Distiller – Lone Wolf Distillery, Ellon Aberdeenshire Scotland UK – BrewDog
Sales Manager, Loch Lomond Scotland UK – Loch Lomond Brewery
Sales Distribution Manager, Hounslow Greater London UK – London Heathrow Airport
Shopper Marketing Activation Manager, London UK – via Liquid Careers agency
Exports Controller, London UK – Treasury Wine Estates
Business/ Sales Manager – Fine Wine, South England UK – Treasury Wine Estates
Category Executive, London UK – Treasury Wine Estates
National Account Manager/ BDM – Travel & Leisure, UK any – via Liquid Careers agency
Senior National Account Manager – HORECA & RTM, UK any – via Liquid Careers agency
Senior Field Sales Executive, Manchester UK – Bacardi-Martini Ltd
Territory Manager, Brisbane Australia – William Grant & Sons
Process Engineer, The Glenrothes Distillery Scotland UK – The Edrington Group
European Cruise Area Manager – Global Travel Retail, Barcelona Spain – Bacardi
Activation Manager Brown-Forman On Trade – Jack Daniel's (On Trade Retail), London UK – Bacardi
Area Sales Manager On Trade – North Center, Santander Spain – Bacardi
Area Manager – Global Travel Retail, Singapore – Bacardi
Assistant Brand Manager – Whiskey/ Tequila, Miami Florida USA – Bacardi
Channel Controller – Off Trade, Ireland – Diageo
Business Development Manager – Premium Spirits, Scotland UK – via Core Recruitment agency
Portfolio Manager – Wines/ Spirits, Florida USA or the Caribbean – Stansfeld Scott Inc.
Brand Manager – Wines/ Spirits, Barbados – Stansfeld Scott & Co
Caribbean Area Manager – Wines/ Spirits, Barbados – Stansfeld Scott & Co
Marketing Director – Wines/ Spirits, Barbados – Stansfeld Scott & Co
National Account Executive, London UK – Diageo
IT Manager, Sales & Analytics, New York USA – Remy Cointreau
Business Development Manager – Central London, London UK – Marussia Beverages UK
HR Coordinator, Ireland – Diageo
Distiller's Assistant, Turner Valley Alberta Canada – Eau Claire Distillery – email cover letter and CV to [email protected]
Business Development Manager – Fine Wine, London UK – Fine + Rare
Brand Manager – Tetley, Northampton England UK – Carlsberg Group
Distiller – Lone Wolf, Aberdeenshire Scotland UK – BrewDog
Brand Market Manager, Las Vegas Nevada USA – SIA Scotch Whisky
Sales Representative, San Francisco California USA – Casamigos Tequila
Onpremise Luxury Specialist, Dallas Texas USA – Beam Suntory
Prestige Sales Manager, Las Vegas Nevada USA – Pernod Ricard
Team Lead – Costco, Los Angeles California USA – Pernod Ricard
Head of Culture, Entertainment Luxury and Scotch GB, London UK – Diageo
Account Manager – Clubs/ Late Night, London UK – Premium Drinks via Fluid Fusion agency
New Business Manager, Sheffield England UK – Carlsberg Group
Europe Category Development Manager, London UK – Diageo
Regional Manager Europe – GTR, Field Based UK – Accolade Wines
Brand Ambassador – Tullamore DEW whiskey West USA, Home based USA – William Grant & Sons
International People Expert, Remote based – BrewDog
Procurement, NPD and Supply Chain Executive, Glasgow Scotland UK – Douglas Laing & Co
Part-time Brand Ambassador – Elephant Gin, London UK – email [email protected] with a CV and cover letter
Group Reporting Accountant, Glasgow Scotland UK – The Edrington Group
Senior Marketing Executive (DTC), China – The Edrington Group
Advocacy Host – Bombay Sapphire Distillery, Laverstoke Mill Hampshire England UK – Bacardi
Gin Expert – Bombay Sapphire Distillery, Laverstoke Mill Hampshire England UK – Bacardi
Distillery Host – Bombay Sapphire Distillery, Laverstoke Mill Hampshire England UK – Bacardi
Digital Communities and Marketing Coordinator – Bombay Sapphire and Aberfeldy Distilleries, Laverstoke Mill Hampshire England UK – Bacardi
Finance Director – The Macallan, Glasgow Scotland UK – The Edrington Group
International Marketing Manager – Bloom gin, London UK – Quintessential Brands Group
Marketing Executive, London UK – imbibe magazine
Senior Brand Manager, Surrey UK – Accolade Wines
Sales Director Central USA, Multiple locations across USA – Old Bridge Cellars
Assistente de Compras Internacionais (Temporário), São Paulo e Região Brasil – Dufry do Brasil Duty Free Shop
Brand Development Manager – Maxxium UK, Multiple locations across the UK (London x3/ Birmingham x2/ Newcastle) – email [email protected] with a CV and location preference
Stage – Chargé(e) de la communication financière, Paris area France – Remy Cointreau
Stage – Assistant(e) Marketing LOUIS XIII, Paris area France – Remy Cointreau
Operations Finance Assistant, Glasgow Scotland UK – The Edrington Group
---
July 2017 (15 job postings)
Samples Coordinator, Bellshill Glasgow Scotland UK – William Grant & Sons
Digital Marketing Manager, New York NY USA – Remy Cointreau
Reserve Key Account Manager – Premium Sales, London UK – Diageo
Visual Marketing Assistant, North Miami Beach FL USA – Harding Retail
Account Manager – Gulf Domestic and Travel Retail, Dubai UAE – Diageo
Business / Sales Manager – Fine Wine, England UK – Treasury Wine Estates
Hub Brand Ambassador – Grey Goose, London UK – Bacardi
Head Brewer, South West England UK – via Carling Partnership agency
Business Development Manager – Europe, location flexible – Ian MacLeod Distillers Ltd
Finance Director – The Macallan, Glasgow Scotland UK – The Edrington Group
Brand Ambassador Tullamore DEW – Chicago USA, Home based – William Grant & Sons
Brand Ambassador Monkey Shoulder – UK, Home based – William Grant & Sons
Global Strategic Planning Manager – Scotch, Richmond London UK – William Grant & Sons
Commercial Financial Analyst, Scotland UK – Ian MacLeod Distillers Ltd
Activation Manager, London UK – Bacardi
---
June 2017 (58 job postings)
Head of Internal Audit – International, Glasgow Scotland UK – Distell
Group Financial Risk & Assurance Officer, Glasgow Scotland UK – The Edrington Group
Innovation Manager/ Associate, New York City NY USA – Anheuser-Busch
General Manager – The Macallan, The Macallan Craigellachie Scotland UK – The Edrington Group
Graduate Programme, Glasgow Scotland UK – The Edrington Group
Marketing Manager Social Media & Digital, Stockholm Sweden – The Absolut Company
Trade Marketing Assistant, West Lothian Scotland UK – Ian MacLeod Distillers Ltd
UK National Account Manager, West Lothian Scotland UK – Ian McLeod Distillers Ltd
Consumer Trends & Insights Manager, London UK – Chivas Brothers
HR Administrator BBU, Richmond London UK – William Grant & Sons
Regional Head of Operations, Singapore – The Edrington Group
Pricing Analyst, London UK – Pernod Ricard
Junior Accountant, London UK – Remy Cointreau
Zubrowka Bison Grass Vodka Brand Ambassador, London UK – Roust
Luxury Brand Ambassador, Casablanca Morocco – Pernod Ricard
Sales Specialist, Netherlands – BrewDog
National Account Manager – The Co-op, London UK – Diageo
Marketing Assistant – Premium Gins, London UK – Quintessential Brands
Warehouseman – Highland Park, Orkney Scotland UK – The Edrington Group
Assistant International Brand Manager – Foodservice, France – Lagardere Travel Retail
International Brand Coordinator, Chelsea London UK – Fever Tree
Joiner, Dufftown Scotland UK – William Grant & Sons
P/T Whisky Stocks Sample Room Coordinator, Bellshill Scotland UK – William Grant & Sons
Brand Ambassador – Milagro West, Home based California USA – William Grant & Sons
Brand Ambassador – Flor de Cana East, Home based New York USA – William Grant & Sons
Marketing Finance Director, New York USA – William Grant & Sons
Brand Manager – Hudson, New York USA – William Grant & Sons
Head of eCommerce, Richmond London UK – William Grant & Sons
Sales Development Manager, Glasgow Scotland UK – Carlsberg Group
Business Development Executives – Leeds, Manchester & South West, Yorkshire and Manchester England UK – Pernod Ricard
Senior Sales Account Manager – Craft Beer, London UK – via Core Recruitment agency
Product Development Manager, Finland – Altia
Global Digital Marketing Manager, Dublin Ireland – William Grant & Sons
Brand Ambassador – Craft Beer, Manchester England UK – via Core Recruitment agency
Head of Spirits, London UK – Berry Bros & Rudd
Digital & eCommerce Marketing Executive, Newcastle England UK – The Lakes Distillery
HR Business Partner – IMEA & Central Services, Richmond London UK – William Grant & Sons
Apprentice Whisky Maker – The Macallan, The Macallan Distillery Scotland UK – The Edrington Group
Sampler – The Macallan, The Macallan Distillery Scotland UK – The Edrington Group
Marketing Manager Cutty Sark – Maternity cover, Glasgow Scotland UK – The Edrington Group
Field Sales Executive – Telford, England UK – Molson Coors
Senior Training and Talent Development Manager, London UK – Pernod Ricard
Marketing Manager – North Europe, Brussels Belgium – Bacardi
Marketing Executive, Glasgow Scotland UK – Douglas Laing & Co
Assistant Brand Manager – Single Malts, London UK – Chivas Brothers
Sales Account Manager – Wine, Basingstoke England UK – via Core Recruitment agency
General Manager – The Famous Grouse Experience, Crieff Scotland UK – The Edrington Group
Head of Analysis: Marketing & Brands, London UK – Chivas Brothers
IT Support Analyst, Glasgow Scotland UK – The Edrington Group
Premier Brands Account Manager, Glasgow Scotland UK – C&C Group
Brand Specialist, London UK – Quintessential Brands Group
Facilities Project Manager FTC, Richmond London UK – William Grant & Sons
Senior Customer/ Shopper Marketing Manager – Multiple Grocery, London UK – via Fluid Fusion agency
Justerini & Brooks Account Manager – Wine, central London UK – Diageo
Planning Manager, Aberdeenshire Scotland UK – BrewDog
Country Manager – France, France – BrewDog
Country Manager – Italy, Italy – BrewDog
Head of Supply Chain, Aberdeenshire Scotland UK – BrewDog
---
May 2017 (19 job postings)
---
April 2017 (43 job postings)
---
March 2017 (32 job postings)
---
February 2017 (38 job postings)
---
January 2017 (57 job postings)