ETRC Business Forum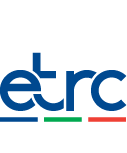 The next edition of the European Travel Retail Confederation (ETRC) Business Forum will take place in Amsterdam.
The one-day conference traditionally brings around 150 people from the whole Duty Free & Travel Retail spectrum, and consists of a full day of great speakers and insights.
Attendance to the ETRC Business Forum is only available – free of charge – to members of ETRC and ETRC National Associations. For more info, please contact ETRC.