Pushing the boundaries of whisky production to new extremes, a pioneering new project dreamt up by Cask World's founder Daniel Monk is well on its way to fruition, with whisky casks currently maturing in Antarctica, which must be a world's first!
This challenging endeavour was inspired by Cask World and it began in 2022, being accomplished thanks to Nestor and Lila Serenelli of La Alazana Distillery, Argentina, with the assistance of the Argentinian Ministry of Defence and Armed Forces.
For the first time ever, whisky enthusiasts will be able to enjoy a single malt infused with Antarctica's maritime terroir: Antarctic clean air, unique climate, strong winds, and icy temperatures.
Expected to reach maturation in 2025, one of the two casks filled with this special whisky will then be bottled as part of an exciting new Seven Continents Series of premium single malts from Rosewin Holdings and Cask World under their Cask World Reserve bottling brand to mark their achievement as New World Whisky Industry leaders.
The Cask World Reserve bottling will also represent for the first time whisky maturation across all Seven Continents; from the foothills of the Himalayas in India and the valley of the wines in Bento Goncalves, Brazil to Tasmania's rural outback alongside the Derwent River to name a few; and now the icy extremes of the Antarctic.
Full details on the project available via this link and you can register your interest today to be kept up to date in advance of the release of this incredibly rare and historically significant spirit.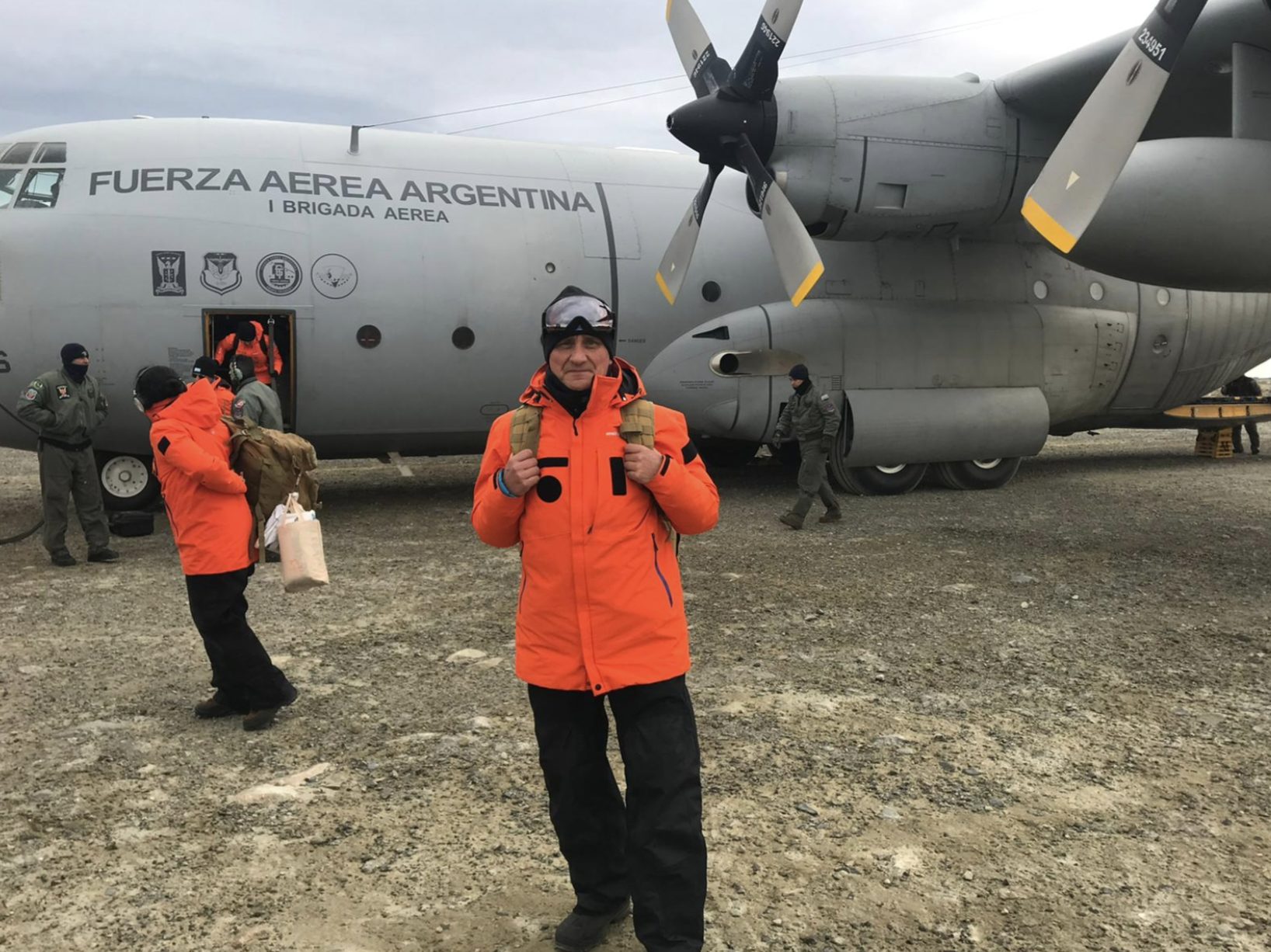 The trip to the Antarctica with the casks took place on November, 7th, 2022 – following an uncertain wait, Nestor Serenelli boarded a military Lockheed C-130 Hercules plane bound for Rio Gallegos, deep in Patagonia. This is the first stop on route to Camp Marambio – a permanent, all-year-round Argentine station on the Antarctic continent with La Alazana's precious cargo.
On arrival in Antarctica, Nestor didn't have the luxury of time to spend exploring his new surroundings, he'd been given a strict 4-hour window to move all casks and barrels off the plane, or face being stranded for weeks or even months in the depths of Antarctica, so the race began by emptying the whisky that had been transported in kegs, back into the wooden casks, pack up and have everything back on board for departure in time for the return flight. For the full story, click here.