The Scotch Whisky Association (SWA) has released online a new and updated map of Scotch Whisky Distilleries covering every grain and single malt whisky distillery in Scotland at this point in time. Worth downloading and using as reference material for anyone with interest in the subject.

The Scotch Whisky Distilleries map is available here to view – scotch whisky distilleries map 2023.
Scotch whisky can only be made in Scotland and by definition must be distilled and matured (in Scotland) for a minimum of 3 years. Scotch Whisky has been made for more than 500 years and uses just a few natural raw materials – water, cereals, and yeast.
Scotland is home to around 145 malt and grain distilleries, making it the greatest concentration in the world. Many of the Scotch Whisky distilleries featured on this map bottle some of their production for sale as Single Malt (i.e. the product of one distillery) or Single Grain Whisky.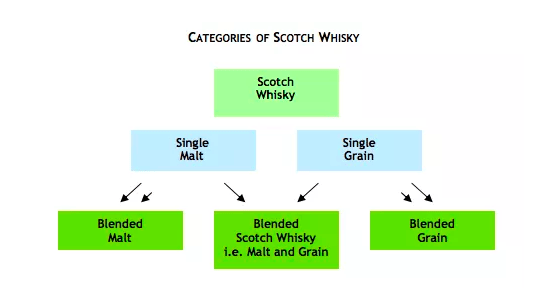 However, the majority of all Scotch Whisky is consumed as Blended Scotch Whisky. This means as many as 50 of the different Single Malt and Single Grain Whiskies are blended together, ensuring that the individual Scotch Whiskies harmonise with one another and the quality and flavour of each individual blend remains consistent down the years.
There are five official main categories of Scotch Single Malt regions – Highland, Lowland, Speyside, Islay, and Campbeltown – according to the geographical location of the distillery in which it is made. In many ways, the geography and climate of each region influences the character of the whisky produced there.
The map details all distilleries and their respective owners.
Some more facts and figures about Scotch Whisky (source: SWA):
53 bottles (70cl @40% ABV) of Scotch Whisky are shipped from Scotland to around 180 markets around the world each second, totalling over 1.6bn every year
Laid end to end those bottles would stretch about 467,000kms –  that's more than 11 times around the Earth!
In 2022, Scotch Whisky exports were worth £6.2bn
In 2022, Scotch Whisky accounted for 77% of Scottish food and drink exports and 25% of all UK food and drink exports
In 2022, Scotch Whisky accounted for 26% of all Scotland's international goods exports and 1.5% of all UK goods exports
The Scotch Whisky industry provides £5.5bn in gross value added (GVA) to the UK economy (2018)
More than 11,000 people are directly employed in the Scotch Whisky industry in Scotland and over 42,000 jobs across the UK are supported by the industry
7,000 of these jobs in rural areas of Scotland providing vital employment and investment to communities across the Highlands and Islands
Around 90% of barley requirements of the industry are sourced in Scotland
In 2019, there were 2.2 million visits to Scotch Whisky distilleries, making the industry the third most popular tourist attraction in Scotland
Some 22 million casks lie maturing in warehouses in Scotland waiting to be discovered – that is around 12bn 70cl bottles
To be called Scotch Whisky, the spirit must mature in oak casks in Scotland for at least 3 years
There are currently 145 operating Scotch Whisky distilleries across Scotland (May 2023)
All figures relate to Jan-Dec 2022 unless stated.