A Digital e-label is a dedicated webpage compiling structured information on a precise product, for a specific market. The e-label is made available to consumers through a unique QR-code printed on the back label of the product. By scanning the QR-code with their smartphone, consumers are directly led to the e-label of the product they have scanned, in the appropriate language, defined through geo-localisation.
Pernod Ricard has launched a digital e-label system to better inform consumers about the products they purchase as well as responsible drinking. This initiative offers consumers with an efficient solution to their desire for more transparency on product content and health information.
Every bottle of Pernod Ricard's brands will carry its own QR code on its back label. Once scanned with a smartphone it will redirect the consumers directly to a platform where they will be able to access, on one unique place, relevant information for each product:
The list of ingredients and full nutrition facts that Pernod Ricard will be providing together with the European wine and spirits associations,
Information about the health risks associated with the consumption of alcohol, and where to find relevant information in their country,
Responsible drinking guidelines issued by their country's government authorities, including information about standard drinks and who should not drink alcohol, as well as a link to a consumer information website.
All the available content will be adapted to local specificities, in particular local drinking guidelines that vary from one country to another, and will be displayed in the local language.
"As a consumer-centric company committed to responsible drinking, this new digital label system strives to respond to our customers' evolving needs. Now more than ever, consumers want to know what is in their drinks. Thanks to digital technology, this information can now be accessed easily." Alexandre Ricard, Chairman and CEO of Pernod Ricard
This initiative by Pernod Ricard follows the launch in 2021 of U-label, an innovation made possible through a unique collaboration between CEEV and SpiritsEUROPE.
The U-label platform is an online tool designed to support wine and spirits companies in providing their EU consumers with relevant information about their products through digital labelling. In effect, U-label is an online platform to create e-labels and drive transparency and digital product information. It is open to any wine or spirit company, based inside or outside the EU, wishing to use e-labelling to provide information to their EU consumers.
"This platform responds to consumer demand for more information. Empowering consumers to make healthy food choices, including as regards alcoholic beverages is one of the key objectives of the Commission.  We will all need to work together towards a new and harmonised frame for the labelling of all alcoholic beverages" Claire Bury, Deputy Director General in DG SANTE at the European Commission
"The European spirits industry already committed to providing energy information on label and ingredient information online in its 2019 MoU on Consumer Information, and we are meeting the targets we set then. Consumers want comprehensive information at their digital fingertips. This is what we are providing voluntary through U-label." Ulrich Adam, SpiritsEUROPE Director General
The issue at hand is not a new one and all the way back in 2018, the European Travel Retail Confederation (ETRC) were already undertaking a pilot project to create a digital platform for information to be shared with consumers in duty free and travel retail, across three core categories: Food & confectionery; Alcohol beverages; and Perfumes & Cosmetics. For the pilot, the consumer front-end was designed as a responsive website, and product information was accessible in several languages via a barcode on the packaging scanned by the consumer using a smartphone, scanner facilities in-store and on-line, ensuring that the information was available to all consumers at any time.
The pilot project lasted until 2019, and involved consumer research in a live airport environment. As a result, the ETRC and the Tax Free World Association (TFWA) announced their cooperation to launch the second phase of the Digital Labelling Platform in Duty Free and Travel Retail from 2020. The project supported ETRC's continued efforts to secure digital labelling as a legal way to provide information to consumers in Travel Retail.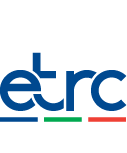 Building on this first success, the ETRC Digital Labelling platform moved into its second phase involving a two-year project with 15+ suppliers with the objective to build a fully functional platform, concluding with the creation of a website 'Duty Free Label'.
Duty Free Label provides product information in multiple languages, which can be accessed when the barcode on the packaging is scanned via a smartphone or in-store scanners. As part of this project, ETRC also conducted an online consumer survey of over 1000+ EU consumers who tested the usability of the platform.
The survey provided overwhelmingly positive results, with 88% of respondents being satisfied with the platform, 85% of travellers considering the platform to be easy to use, and 74% considering themselves to be more likely to use digital labels compared to before the COVID-19 pandemic.
10 years after the adoption of the "FIC Regulation" which foresaw that "Food information rules should be able to adapt to a rapidly changing social, economic and technological environment" (recital 51), the ETRC believes that their project and similar initiatives provide an opportunity to implement efficient and relevant solutions for the digital age and looks forward to working together with the European Commission on this matter.