Here is a selection of some of the best drinks-based releases on 1st April 2022….something to laugh at during the current shortage of positive news stories.
Pictured above is Campo Viejo 'Rioja Juntos', the perfect middle ground between red and white wine, containing both in the same bottle but not mixed. Juntos, meaning 'together' in Spanish is apparently ideal for barbecues so forget rose wine and pick this wine bottle instead.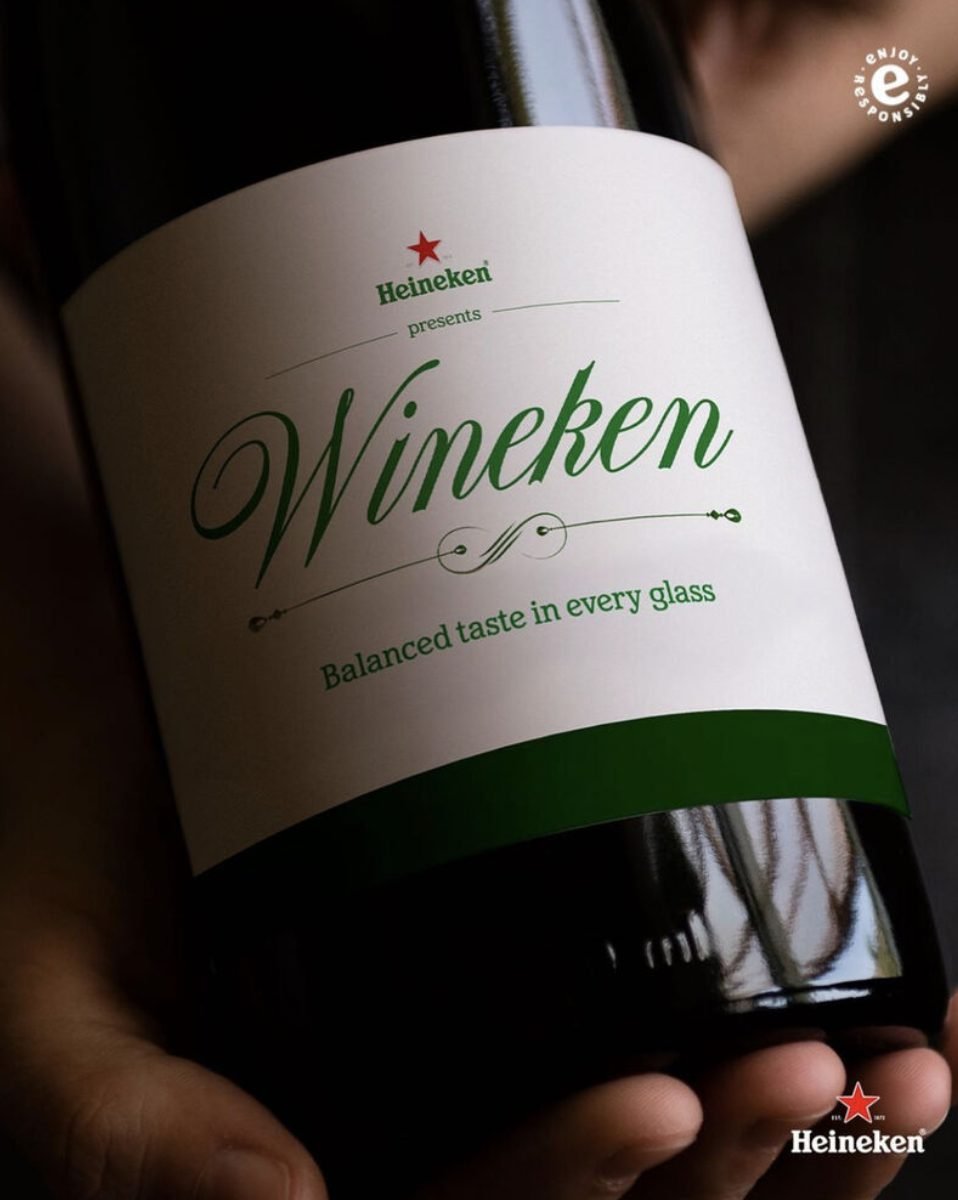 Heineken has decided to also join the wine category and is launching Wineken, a balanced taste in every glass.
MMA fighter Conor McGregor announced that he was releasing a rosé called Champ Champ (pronounced "shomp shomp").
Vault City Brewing is bringing out Iron Brew Zero, their alcohol free iron brew sour as "everyone loved this flavour so much that we decided to make a version everyone could enjoy!"
You've heard of cream tea, but what about cream beer? St Austell Brewery is claiming the launch of a clotted cream and strawberry pale ale. The head would be made up of Cornish clotted cream to make the usually foamy head creamy instead.
To celebrate the launch of Bud Light on PerfectDraft, Beer Hawk's top scientists have developed a soft serve light beer flavoured ice-cream to pour direct from your machine.
Not to be outdone by Beer Hawk, Bud Light has claimed to be releasing a new Bud Light range inspired by Netflix's 'Bridgerton' and the cultural resurgence of Regency-era-inspired entertainment. The pack includes flavours such as Afternoon Tea, Queen Cake, Courtship Cocktail and Duke Delight.
Another new limited edition coming from Bud Light Seltzer is their Pizza range. The new release comes in four pizza flavours: pepperoni, extra cheese, anchovy and veggie.
Canned Cocktail company Whitebox has launched the first ever in the world, non-alcoholic Vodka Martini handcrafted with 100% Scottish tap water.
The world's best selling rum Malibu has extended their portfolio into the super-premium end of the market with the special release of Malibu XO. Priced at £104 and with only 100 bottles released, this product is made with liquid aged in coconuts for twelve years and stored in a secret vault on a Caribbean island.
Deep Eddy vodka has brought out another new flavour to their range, Tapatio hot sauce flavoured vodka.
Highland Park Single Malt Scotch whisky has added a chocolate bottle to its range, after last year's introduction of their ceramic bottle. This is a smooth spiced dark chocolate bottle with notes of zesty citrus, designed by Gordon Motion, the Master Whisky Maker. To be enjoyed however you like, but recommended not next to a direct heat source.
Starward whisky has released their latest project: Bacon Cask. Brought to you in partnership with Saltsmith Bacon. This special limited release will be available soon through a ballot…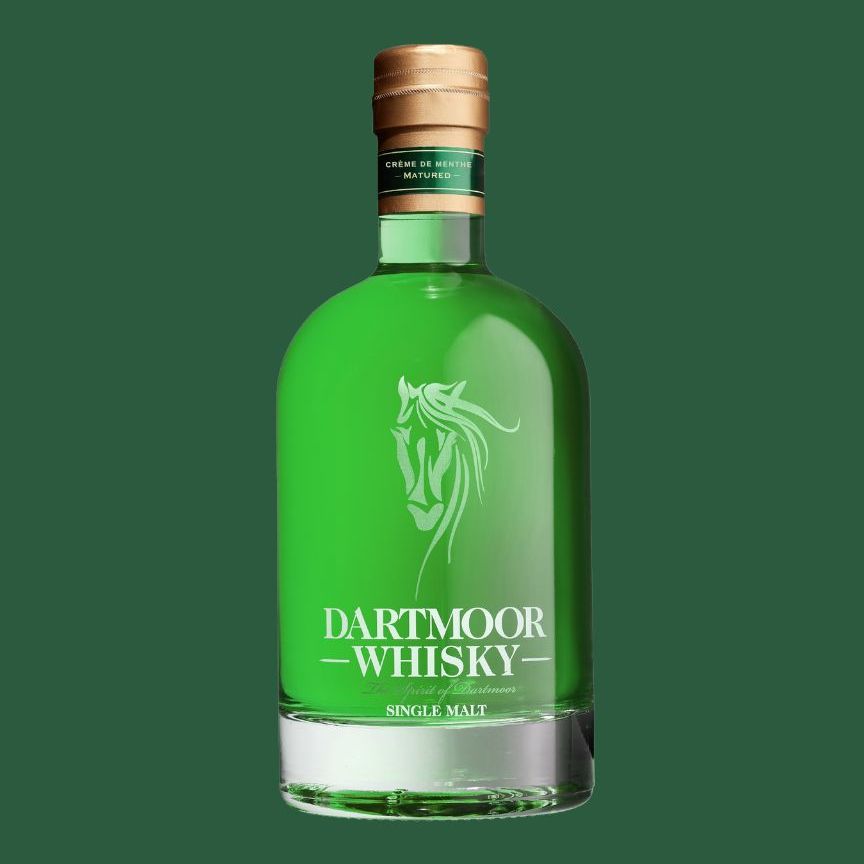 Another new whisky release comes courtesy of Dartmoor whisky, introducing their Creme de Menthe Single Malt. They are now looking for suggestions to name this most unusual product.
Islay Single Malt whisky brand Smokehead has decided to tease us with a new release of an Islay Cask Aged Rum. Is this a simple April Fools' Day prank or a clever piece of marketing research by the team at Ian Macleod Distillers…..?
Due to the glass price rise, higher taxes and inflation, The Single Cask independent bottler had to reduce their bottle size.
The Surrey Copper Distillery announced the launch of their first limited edition gin, Copperfield Pea and Gravy. It is a classic London Dry made with lots of juniper but also kilos of fresh garden peas and beef gravy granules. The unique gin is the brain child of head distiller Chris Smart.
"It is a nod towards those incredible flavours you get when you buy fish and chips in a tray up North and add lashings of mushy peas and gravy. I recognise it's not for everybody but don't knock it until you've tried it." Chis Smart
Describing the sensory qualities of this new gin he added "the aroma is more petit pois than mushy pea but it's fabulous and works so well with the beef gravy aroma. We recommend adding a freshly fried chip as garnish but the tonic is up to you".
Silent Pool Gin have released a giant version of their popular Copa glasses. At 30cm in diameter, it means you can share the G&T with 4 of you, use it as a bird bath or as anything else you can think of.
Dani and Shelley from The Really Good Whisky Company decided to share a new whisky and food pairing to try, combining Laphroaig 25yo and Glenrothes 25yo with different cereals for that malty combination.
The Macallan has focused on whisky club special releases with a 18yo matured in sherry butts exclusively for The Cyprus Whisky Association (TCWA) and a staggering old bottling for the Summerton Whisky Club.
There has also been some real innovation coming through such as the Glen Moray Scotch whisky-scented cologne, Eau de Moray; The Muff Liquor Latex condoms, Tastillery's Gin & Tonic toothpaste and Jägermeister's JagerBong gift pack amongst others.
However, only one brand has literally taken the p*** (below)….
For Reference – Inside the Cask 'April Fools' Day Pranks 2020′