The Inside the Cask blog has been a passion of mine since its inception in 2016, and the number of visitors to the site and subscribers to the blog continues to grow. A big thank you to all my readers and followers out there. Here are the top 5 blog postings for 2021! Just click on the link for each of the posts in order to view the full blog.
The BBC show in the UK has been broadcasting since January 2005. It allows several entrepreneurs an opportunity to present their varying business ideas to a panel of five wealthy investors, the "Dragons" of the show's title, and pitch for financial investment while offering a stake of the company in return. But who were the alcohol drinks brands that stepped up to the Den?
For most of us, buying a bottle of a Single Cask scotch whisky (such as the Glen Scotia Single Malt single cask pictured below) is the closest we will get to purchasing an individual cask of whisky. But assuming you have the money to spare, is it even possible to buy a cask?
Ron Swanson is the Parks & Recreation fictional character and director of the Pawnee parks department, who loves woodworking and Lagavulin 16 Single Malt scotch whisky. So it should be no surprise that in 2019 this relationship was taken to another level through the release of the Lagavulin 11yo Offerman Edition, with the direct involvement of the actor and single malt enthusiast behind Ron Swanson, Nick Offerman.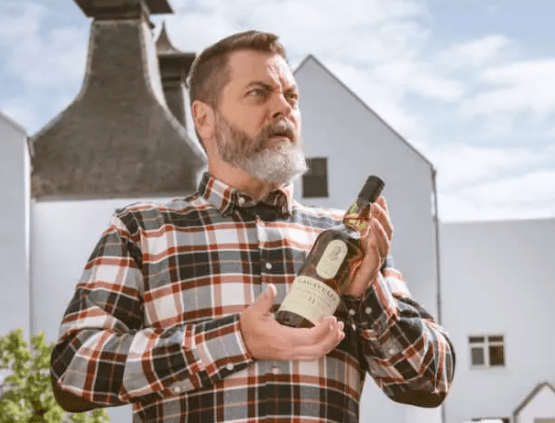 Monthly subscription boxes allows us to experience some of the best spirits the world has to offer as well as giving us access to hard to find new spirits, all this whilst also helping us create our own mixed cocktail drinks. Want to find a new way to impress your friends? Just check the list below and make your own choice based on budget, location and alcohol preference….
From probably the most famous fictional scotch whisky brand, Glencallan, to others such as Glengoolie scotch whisky from the FX TV series 'Archer', these are just some of the many fake brands that have appeared on screen over the years. On Movies and TV shows they tend to be usually difficult to spot and generally only the region or the age is highlighted without mentioning a brand…here is a sample of the top fictional brands found using Scotch Cinema blog as the main source of material given that its founder, Curtis MacEachern, has been logging every dram appearance since 2011….
However….the Latest Jobs page continues to be incredibly popular, which I am delighted about as it helps those wanting to get back or get into the drinks industry. I hope quite a few people out there have found jobs with a very small help from my side…the jobs page is visited regularly by a high numbers of visitors.