If you are interested in Drinks and Cocktail books from the past, here are some free to access books that have been digitised and are available to anyone with access to the internet.
These days, you can search online for a book on any subject or topic and have it delivered physically to your home or digitally to your own personal device. However, back in the early 20th century this was not the case and distribution would rely on more traditional methods.
Thankfully for those of us who like to look back at the history of drinks, some of these are becoming more widely available and here is a list with a small sample of these books…
Released a few years prior to 1900, this book is an illustrated catalogue of liqueurs, cordials, fancy liquors, etc by the Cook & Bernheimer Co., including the history of manufacturing liqueurs and plenty of product examples in full colour such as the ones above.
According to Straub, this is 'a complete manual of mixed drinks for al occasions' with over 675 mixed drinks. The author was originally from Switzerland, initially studying wine before moving to Louisville KY in the USA, where he worked and developed his knowledge further by moving into Rye and Bourbon distillation.
An introductory chapter on wines (including its therapeutic value!) is followed by around 700 cocktails from the author.
This book by author J.A. Grohusko includes many cocktail recipes, information on drinks categories e.g. production of Champagne, tips on cellar management and unusually quite a few adverts from brands, such as those below.
Tom Bullock (pictured above) was taught the art the julep by no less than Marse Lilburn G. McNair, the father of the julep according to the book's publishers.
A year prior to Prohibition being introduced into the USA in 1920, the author J.A. Grohusko released an updated version of his drinks book Jack's Manual.
Note that Prohibition was a nationwide constitutional ban in the United States on the production, importation, transportation, and sale of alcoholic beverages from 1920 to 1933. Prohibitionists first attempted to end the trade in alcoholic drinks during the 19th century.
For reference on Inside the Cask: 'An End to Prohibition'

Cocktail mixing is with us once again…an art, not an apology. Once again imagination and taste have full play.
On the return of legal sales of liquor, post-Prohibition era, this book by the seasoned and celebrated bartender Patrick Gavin Duffy (at least according to the publishers) provided an extensive list of cocktails.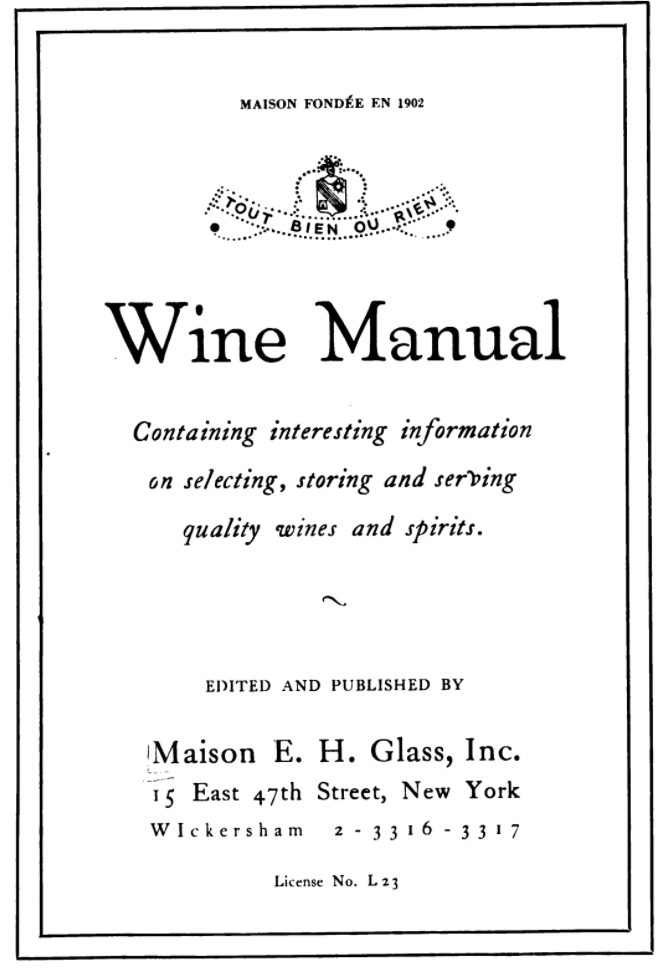 Following the first few years after the repeal (of Prohibition) in the US, a whole new generation was unfamiliar with the subject of wines and spirits and much was forgotten by the older generation, or at least this is what was suggested in this book. The author used the material to many of the replies written in response to queries made to the "Wine Trail" column in the New York Sun newspaper.
For more recent book releases – check out these pages on Inside the Cask: