Hollywood actor Leonardo DiCaprio is the latest to become involved in the world of alcoholic drinks through the acquisition of a stake in Champagne Telmont. There is a growing number of celebrities becoming involved with Wine and here are a few of them…
For reference from Inside the Cask: The Celebrity Liquor Index – click here.
Amy Childs – Amy x Liquid Diamond white Prosecco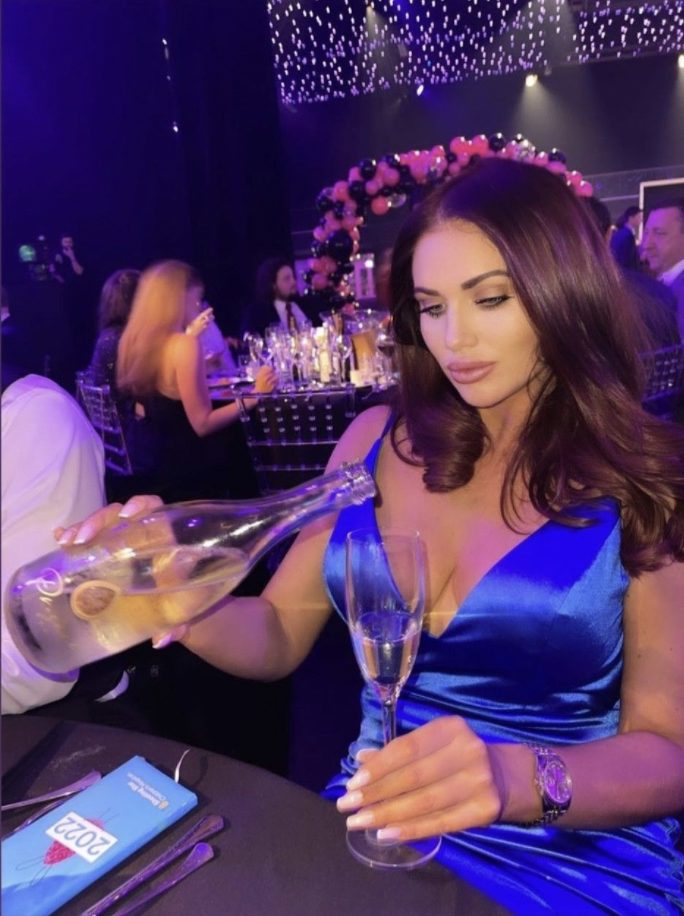 The Only Way is Essex (TOWIE) star Amy Andrea Childs announced on screen the collaboration with the Prosecco producer Beyond Wines to release in December 2021 'Amy by Liquid Diamond'. The company's co-founder Alex Green is hoping to introduce new consumers to the category through the partnership.
Brad Pitt – Château Miraval
The Hollywood star Brad Pitt purchased the 1,200-acre Château Miraval estate in Provence, France in 2011 with actress Angelina Jolie and the estate was also the venue for their 2014 wedding. More recently, Jolie followed up on her divorce to Pitt in August 2016 by selling her stake in the business in October 2021 to Tenute del Mondo, a subsidiary of Stoli Group.
Cameron Diaz – Avaline wine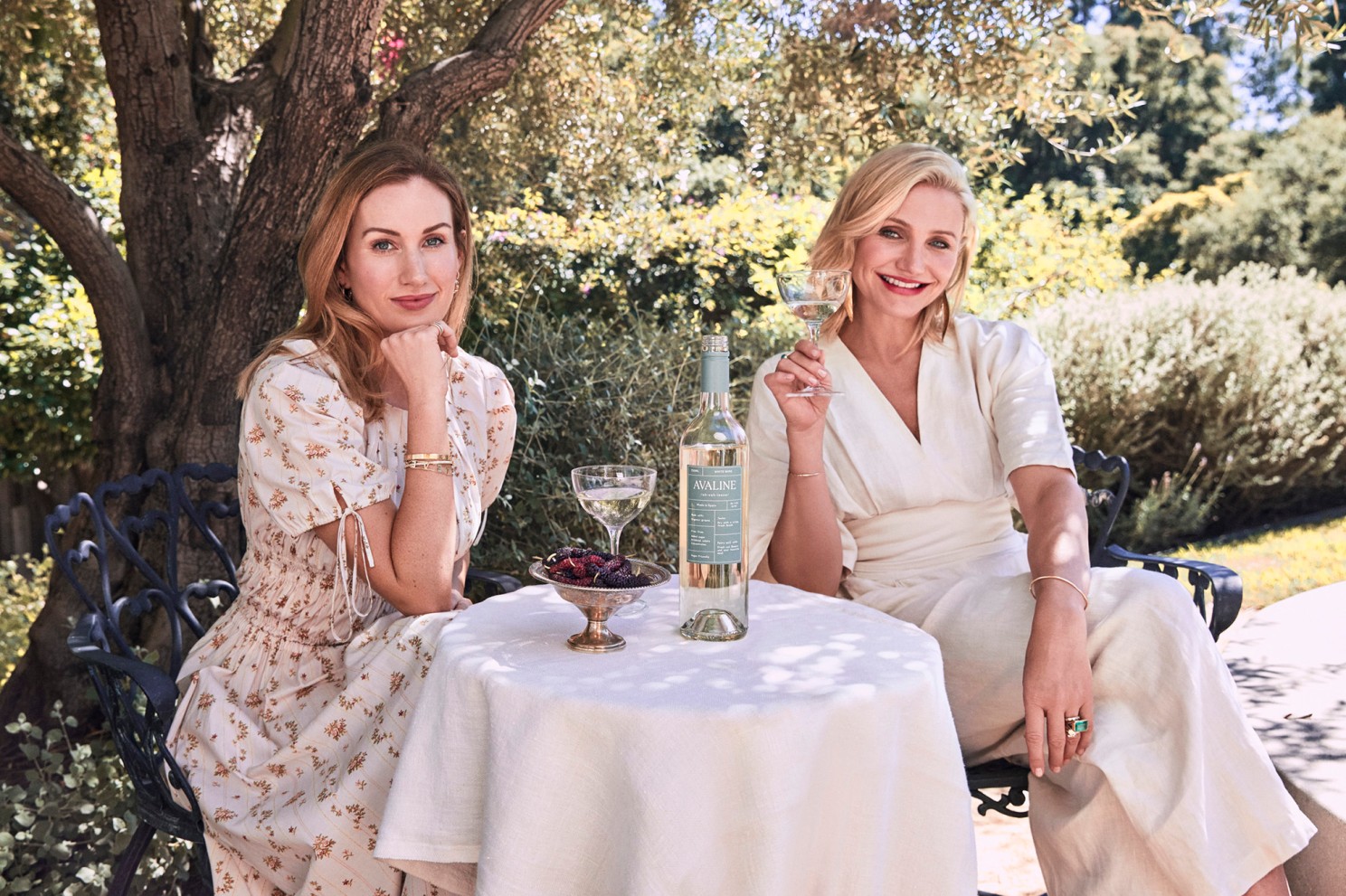 Hollywood actress Cameron Diaz started Avaline wine in partnership with WhoWhatWear co-founder Katherine Power, creating a 'clean' wine brand made using organic grapes.
Dave Matthews – Dreaming Tree Wines
American singer Dave Matthews partnered with winemaker Steve Redder in 2011 to create Dreaming Tree Wines. The company's name is a nod to The Dreaming Tree, a track on the 1998 Dave Matthews Band album Before These Crowded Streets.
Delevingne Sisters (Cara, Chloe, Poppy) – Della Vite Prosecco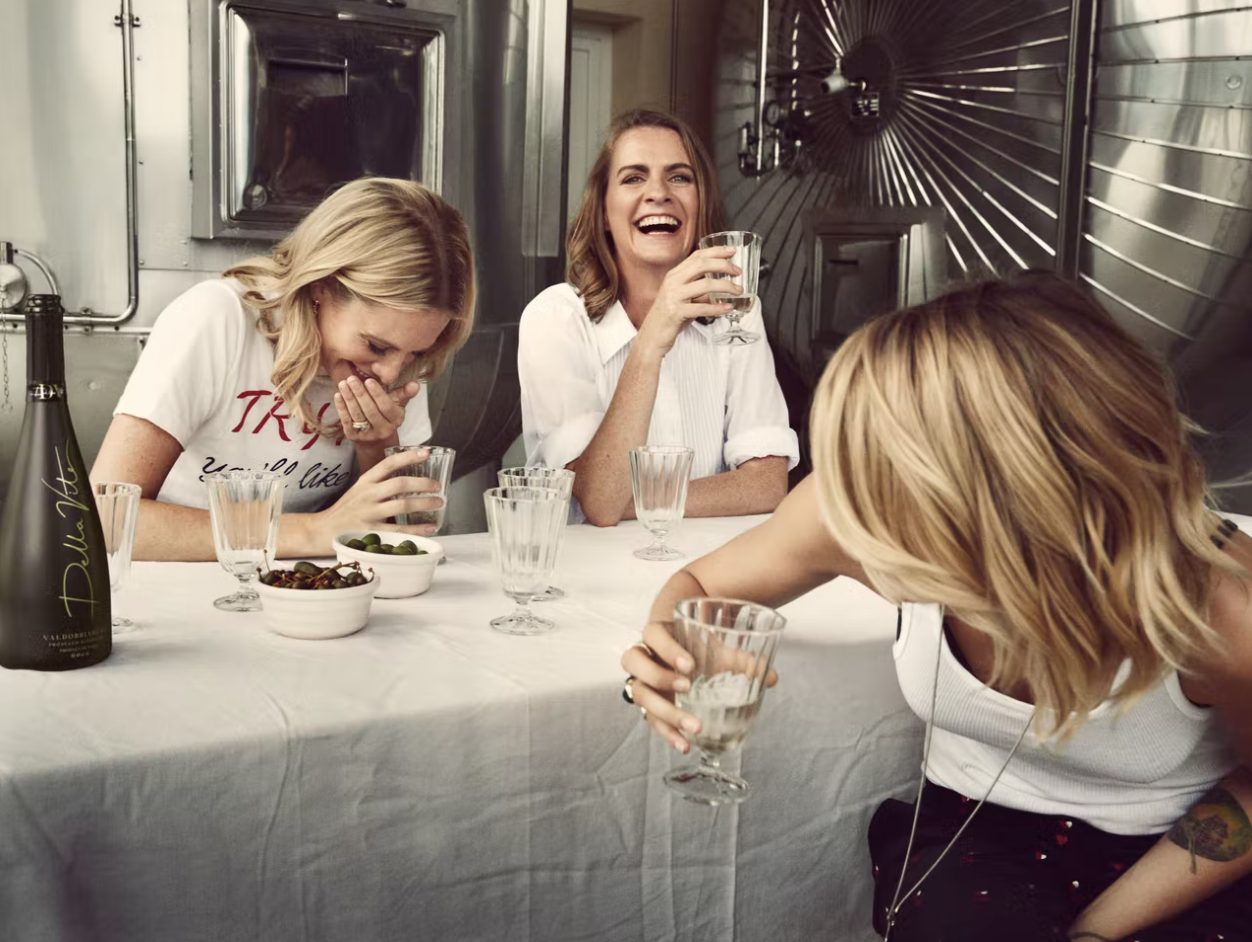 First released in the UK in 2020, this crisp and light prosecco was created in conjunction with the Delevingne sisters.
Drew Barrymore – Barrymore Wines
Wine is exploration; it's travel; it's education; it's transportation bringing you to another time and place. It also makes the best gift: You get a bottle of wine, you're happy. Drew Barrymore
Barrymore Wines is made with winemaker Kris Kato in a partnership with Jackson Family Wines and produced under its Carmel Road label, whose vineyards are located in Southern Monterey County.
Elizabeth Banks – Archer Roose
Archer Roose was born over dinner, when Marian Leitner-Waldman, co-founder and publisher of literary magazine Explosion-Proof, met David Waldman, co-founder of award-winning winery Pheasant's Tears. Together, inspired by Archer Roose, they set out to democratize fine wine. In May 2021, actor and director Elizabeth Banks joined the leading artisanal canned wine company in the U.S., as a Co-Owner and Chief Creative Officer.
"To me, wine is another form of storytelling," Elizabeth Banks
"I have always loved wine but wanted to make it more accessible and build a brand that would resonate with women. When I realized that Marian's gambit was to put really good wine into cans, I thought about my own life and all the incredible shared moments with family and friends – a beach day, a ski trip – and how it would be great to pull a Sauvignon Blanc out of a cooler for a change."
Gary Barlow – Gary Barlow Wines
My passion for wine has developed over the years, having been introduced to wonderful and rare red wine nearly thirty years ago! Gary Barlow
The organic wine range from the Take That frontman was created in partnership with Paul Schaafsma of Benchmark Drinks, who has also created other celebrity wine projects.
Francis Ford Coppola – Francis Ford Coppola Winery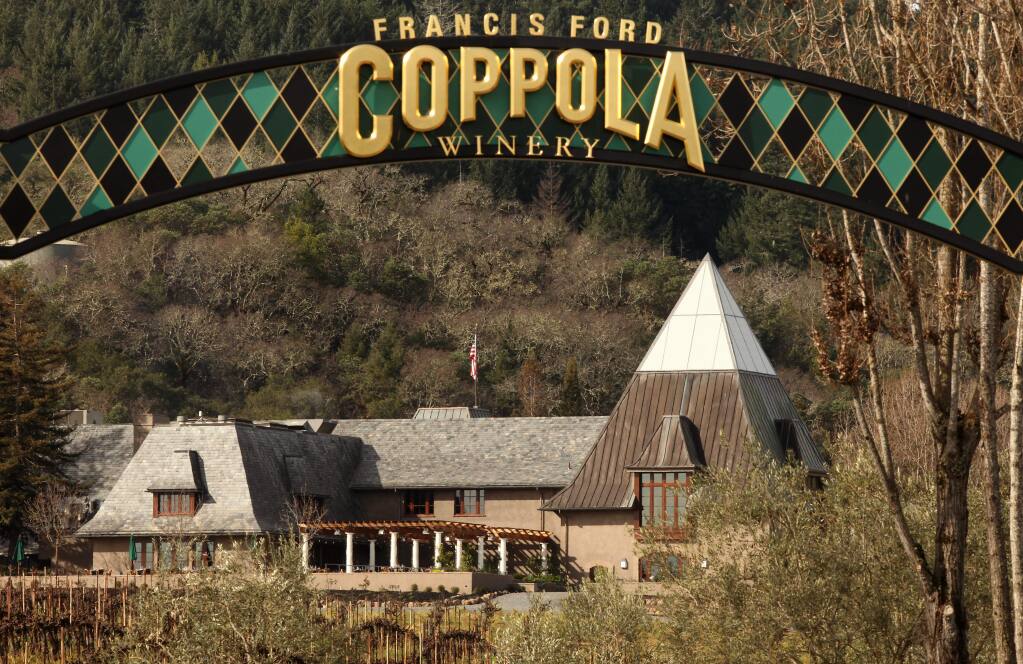 The Hollywood director of The Godfather and Apocalypse Now entered the wine business back in 1975 when he purchased a Napa estate and adjoining vineyard, producing his first vintage in 1977.
Gordon Ramsay – Gordon Ramsay Italian Collection
The chef Gordon Ramsay has partnered with renowned winemaker Alberto Antonini and Benchmark Drinks to create this collection of Italian wines launched at the end of 2021.
Graham Norton – GN wines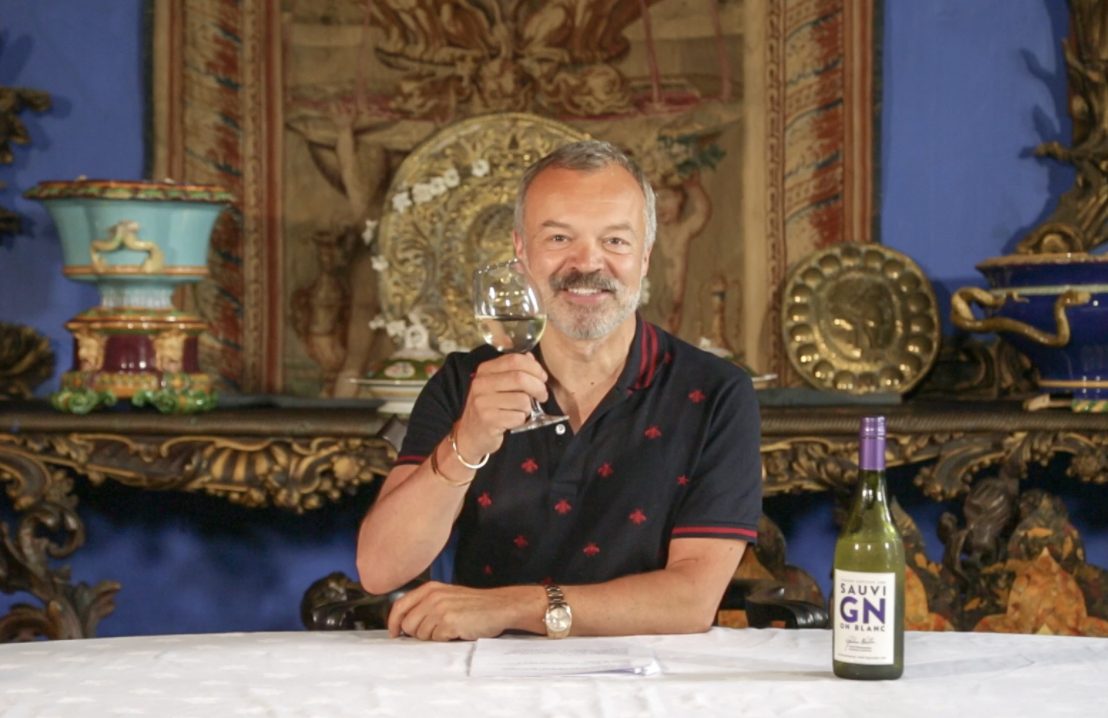 The comedian and talk show host Graham Norton developed his GN wine range with New Zealand company Invivo, originally set up in 2008 by former school mates Tim Lightbourne and Rob Cameron.
Idris Elba – Porte Noire Champagne and Rosé wine
Actor Idris Elba has created the Porte Noire brand, made in conjunction with Sanger, the trade name of a prestigious viticultural school in Avize, Champagne. He has also partnered with David Farber, founder of Connaught Wine Cellars and they have both recently (October 2021) opened a wine bar in London's King's Cross area.
James Cameron – Beaufort Vineyard and Estate Winery
Hollywood director and producer James Cameron purchased Beaufort Vineyard and Estate Winery in February 2014 for $2.7 million and put it up for sale in 2020.
Jason Priestley – Black Hills Estate Winery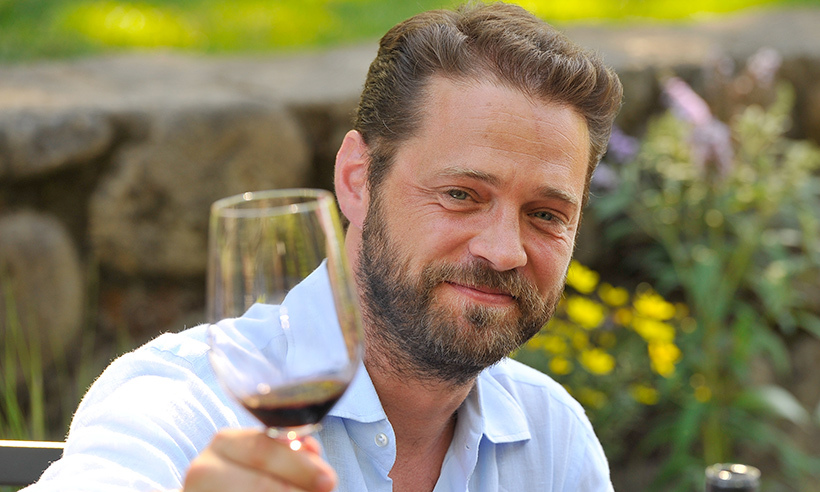 For me to be part of a winery in my home province was incredible. Jason Priestley
The former Beverly Hills, 90210 star Jason Priestley became an investor in the Okanagan's Black Hills Estate Winery in 2007.
Jon Bon Jovi – Hampton Water rosé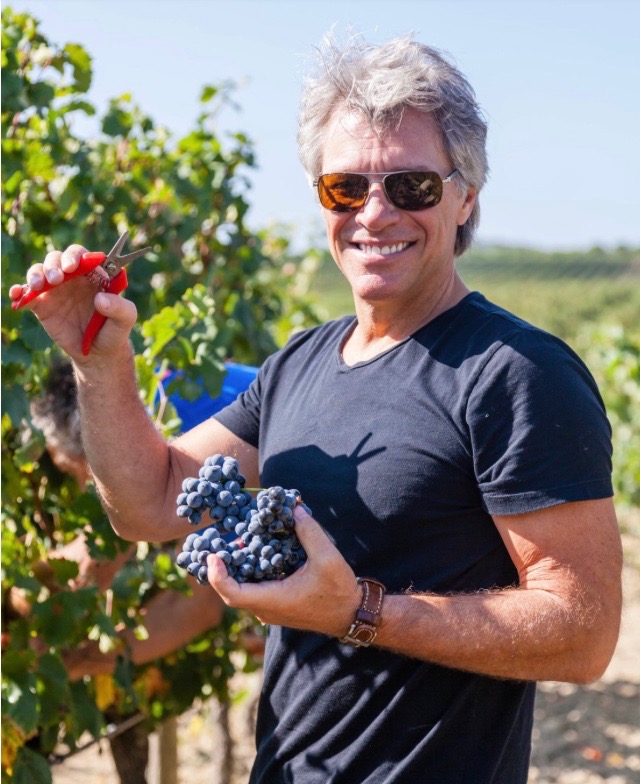 The singer's son Jesse Bongiovi and his college friend Ali Thomas created the rosé with support from Jon Bon Jovi and Gérard Bertrand, the number one importer of French wines to the USA. The Hampton Water brand was duly launched in April 2017.
Kyle MachLachlan – Pursued by Bear winery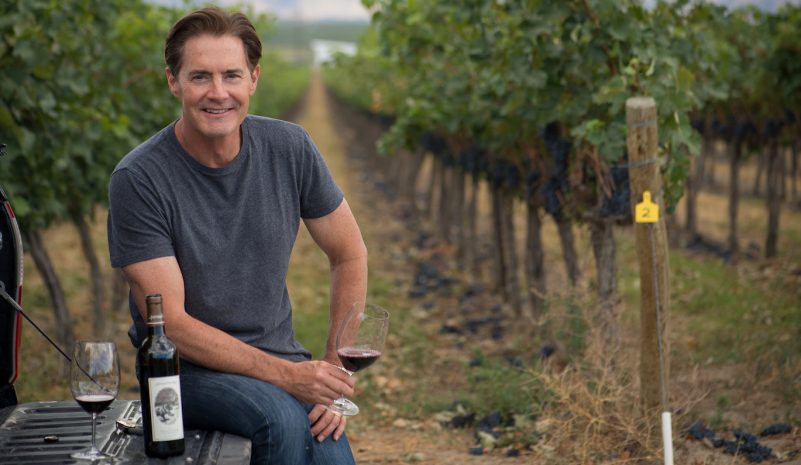 Washington-based winery Pursued by Bear was started by the Hollywood actor with winemaker Eric Dunham, who passed away in 2014. Kyle MacLachlan called the brand Pursued by Bear, a whimsical nod to his acting career and a line in Act III of Shakespeare's The Winter's Tale, in which an actor is directed to exit the stage … while being pursued by a bear.
Kylie Minogue – Kylie Minogue Rosé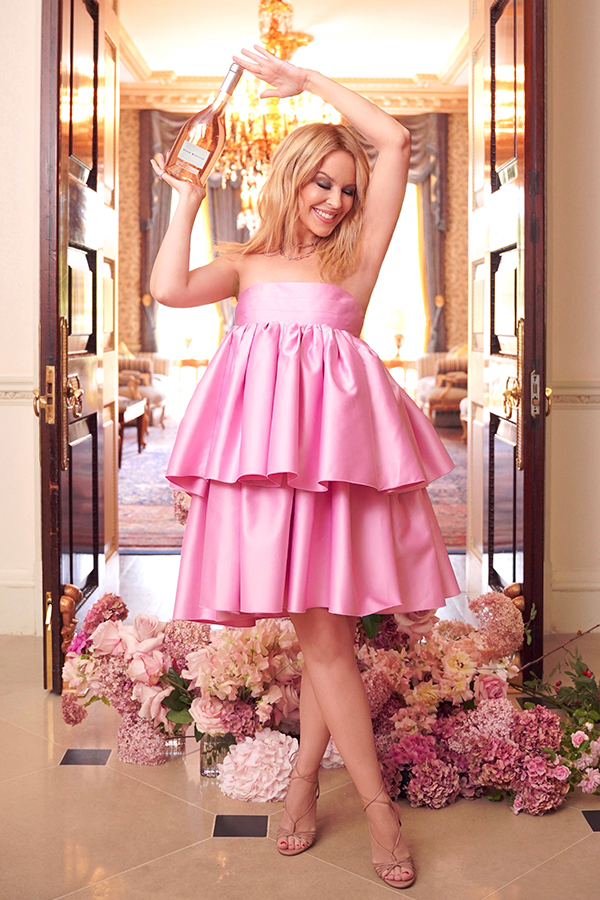 The actress and singer Kylie Minogue has started her own Rosé with Paul Schaafsma of Benchmark Drinks, who is also working with fellow singer Gary Barlow.
Martha Stewart – Martha Stewart Wine Company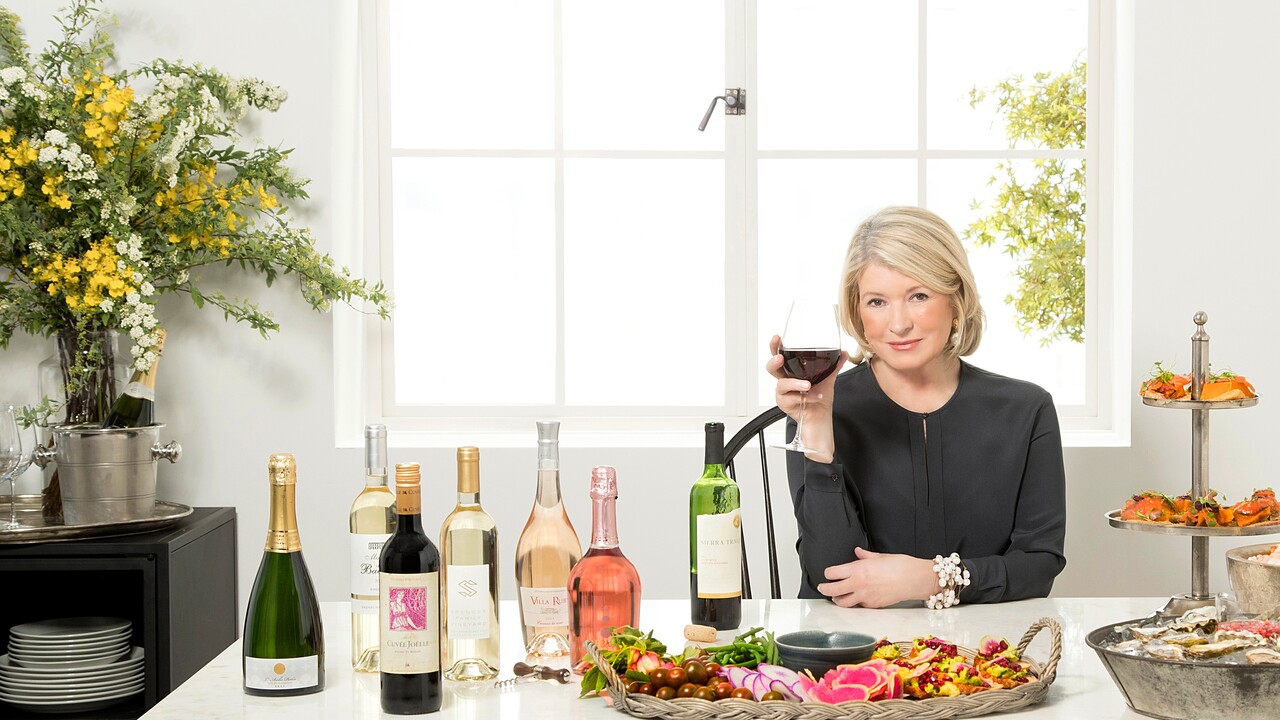 The Martha Stewart Wine Company is an online wine shop featuring "a collection of wines tasted and selected by Martha from the world's great wine regions, plus a special collection of 'Martha's Favorites' that she reaches for first when entertaining family and friends".
Mary J. Blige – Sun Goddess Wines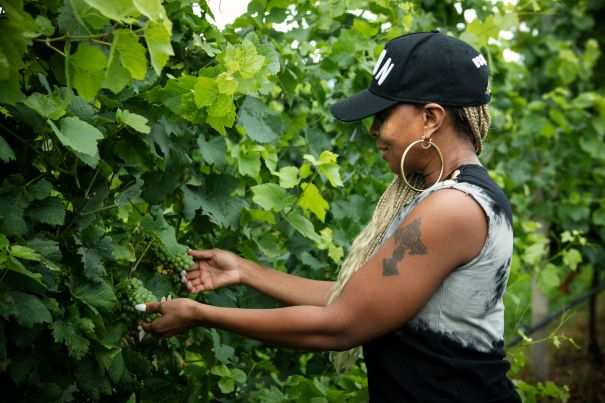 Artist Mary J. Blige launched a limited-edition collection of Sun Goddess Wines, in collaboration with Fantinel Winery.
Post Malone – Maison No.9
Rosé is for when you want to get a little fancy. It's a nice switch up and I have been thinking about doing my own wine for a while. Post Malone
The singer Post Malone released his own brand of French rosé wine, a light, high-quality, accessible rosé that has been designed to break down the traditional perceptions around wine and its barriers for consumers.
Sarah Jessica Parker – Invivo X SJP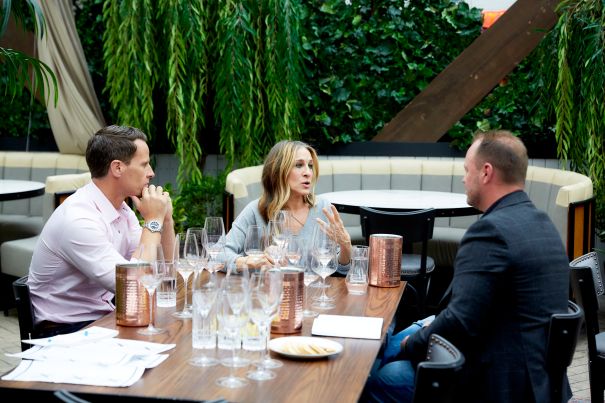 The Sex in the City star Sarah Jessica Parker has added a rosé wine to her Invivo X SJP collection with New Zealand's winery Invivo. The company is also working with other celebrities such as Graham Norton.
Snoop Dogg – Snoop Dogg's Cali Red Wine
The American rapper and media personality Snoop Dogg launched his own brand of wine in conjunction with the 19 Crimes vineyard.
Vera Wang – Vera Wang PARTY prosecco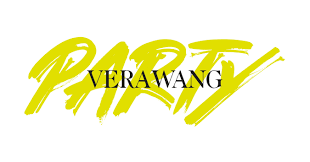 Why prosecco? CELEBRATION! When I think of romance, fun, laughter, joy, friendship, I think of prosecco, it is the wine that personifies emotion and sheer happiness. Vera Wang
American fashion designer Vera Wang released PARTY, a premium Italian prosecco from the winemaking region Piemonte, known for its sparkling wines, and to Araldica, producer of the best-selling Moscato in America. The project was led by second-generation winemaker Claudio Manera.