Nicola McRedmond was drawn to a career in recruitment because of a passion for working with people and she is the person behind Drinkability, a recruitment firm operating exclusively in the drinks industry. She was kind enough to spare some time to share how she started in the industry and also to offer some advice on how to find a job….
How did you start in recruitment? Have you always specialised in the Drinks Industry?
I started in recruitment almost 20 years ago, back when we advertised roles in the paper and faxed CV's through to clients!  A lot has changed, for the better, since then.  I have worked in a few sectors, both here in the UK and I also spent 10 years recruiting in Sydney, Australia.  I have worked with the wider FMCG sector for around 10 years, but started to specialise solely in the Drinks Industry when I started DrinkAbility 4 years go.
 Can you tell us more about the DrinkAbility recruitment agency?
DrinkAbility is a recruitment firm operating exclusively in the drinks industry, and as far as I know, we're the only firm in Scotland that can say that.
The recruitment industry as a whole is a broken model.  Hard KPI's around "Jobs On" and "CV's Sent" have made the sector a factory-line process of filling roles.  I desperately wanted to push the emergency stop button, so I started my own business where I could focus on the people behind the CV's, and the teams behind the Job Descriptions.
We have formed strong relationships with applicants and brands across the country, placing people at the heart of everything we do.  We don't match CV's to job specs, we find the right people for the right teams.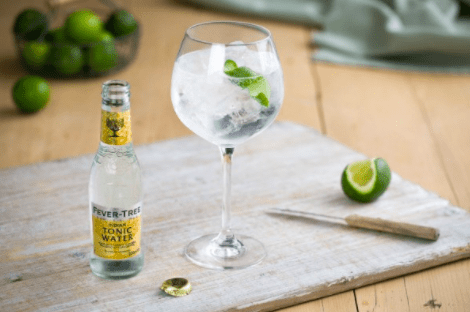 What are the key attributes required for people looking to come into the Drinks Industry? Any tips or hints?
To me the key attributes that will make you successful in this industry are passion and hard work.
This business is all about the stories behind the brands, and the people behind them too.  There's so much passion and heart that goes into these products, so much innovation, and so much hard work from the fantastic teams and families behind them!  If you can bring both of those in spades, you're off to a good start.
What advice would you give to someone trying to enter the industry? How about to someone already working with drinks and wanting a change?
Entering the industry: It really depends on what type of role you're looking at, whether it be in Production, Sales, Marketing etc. Distilleries are always looking for good people to work in production, and there's plenty of opportunity to work your way up if you're willing and able.
For Sales and Marketing type roles, it can be very competitive indeed.  A passion and knowledge for the category is always helpful.
Entry level sales or marketing roles will always at least look for a baseline knowledge of their product (whether that be Whisky, Gin, Beer etc).
Already in drinks but looking for a change? A good recruiter that knows the sector is always helpful – as a trusted advisor to their clients, they'll be able to sell your CV better than you probably can!
On top of that, use your own networks. The drinks industry is such a community, it's one of the easiest industries to build networks, and most people are always delighted to help and offer advice.
What are the differences in your opinion of working with companies in the drinks industry  compared to other industries?
Even within the drinks sector there's a big difference in working for one of the big corporate giants and a smaller distillery for example, but as a rule, the people in this sector will be extremely passionate about their brands (so you can expect great talent, great dedication, and a lot of fun) and the companies will be very fast-paced in order to survive in such a dynamic and ever-changing sector.
For people working in hospitality and looking to work for a brand owner, what should they look to do? Any areas to focus on to improve their chances of success?
People working in hospitality are very well positioned to get into the sector in my opinion!  I have a number of roles at the moment that are delighted to consider people making their first move.
You will probably be coming into contact with Brand Reps and Trade Marketeers on a regular basis, so spend time with them and learn their trade.
Take time to understand the commercials behind these brands, and what makes a successful activation in the trade.  You also have a front-row seat to consumer trends and opinions, so pay attention!
Looking back, what have been the highlights of working with the drinks industry? Any challenges?
There have been so many highlights in watching the people I've helped find new roles.  Watching people succeed and progress in businesses that I know and love is the reason I get out of bed in the morning.  The people are the highlights, and the relationships and friendships I enjoy in the trade.
The current market is probably one of the most challenging I've experienced in my career.  Its is hugely job rich and candidate poor – there are more jobs than there are candidates.
I know many companies are really struggling to find good talent as they rebuild from Covid.  Candidates have many opportunities on the go at one time, which is a great position for them, but it makes it extremely difficult as a business recruiting.  This is where the smaller brands and businesses often prevail as they can be quicker and more nimble in their hiring processes.