For the first time in almost two years, I was able to attend a consumer drinks show, being hosted in Glasgow. It was great to finally have the opportunity to sample and interact with representatives from gin brands, both local and from further afield. Wearing a mask was a small price to pay to be able to learn more about all these gin producers…
Em and Paul, the organisers of The Gin To My Tonic show, were driven by the desire to share the story, the hard graft and talent of craft distillers through their award winning gin festivals. At Glasgow, there were over 40 companies vying for the attention of the public.
Each show session over the course of the weekend lasted 4 hours and there was plenty of time to sample and find out more about all of the brands taking part in the event, such as Glaswegin and Caorunn gin.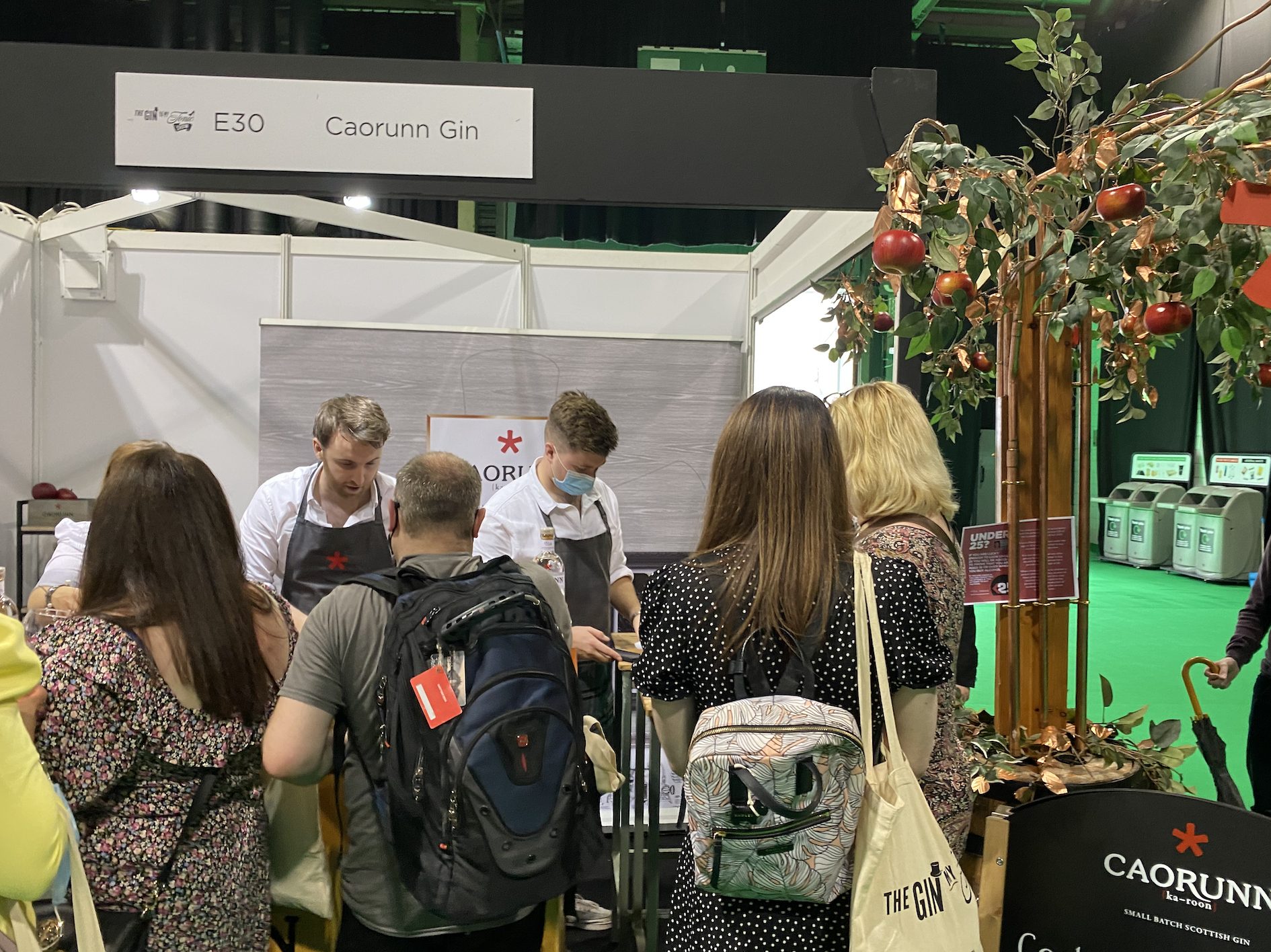 Additionally, the Gin Stage Programme provided a platform for visitors to find out more about some selected brands and meet the people behind the products. I had the opportunity to sit through the session by Locksley Distilling Co and the family behind Shoogle Spirits.
Although I did not have the chance to see them on stage, I visited the stands of Biggar Gin and also had the opportunity to speak with co-founder Sherwin from Tarsier Gin.
One additional benefit of coming to these shows is the opportunity to catch up with colleagues from the drinks industry. It was lovely to catch up with former colleagues Alisha (pictured below) and Abbie representing Ben Lomond Gin, as well as with a friend from the industry, founder Filipe at Faith & Sons, amongst others.
There were lots of great drinks sampled and unfortunately, I am not going to be able to cover all of them in this blog. As an example, I really enjoyed Gyre & Gimble's gins including their Queen of Hearts Cherry Gin as well as Highland Liquor Company's  Seven Crofts Gin.
I have also purchased a few (too many) bottles at the show, and some of these can be seen below from Four Pillars, Faith & Sons and Tarsier amongst others. The Passion fruit gin liqueur from Faith & Sons reminds me of the fresh passion fruit juices I used to drink growing up in Brazil, just pure temptation….
One aspect which sometimes is overlooked at these kind of shows is that you can also find products from other drink categories. I have seen this at other shows and it provides a break from the main category. For example, at the Cinderella Annual Whisky Fair in Sweden, you can usually find Hendrik's Gin. Equally, at The Gin To My Tonic show, there was a Scotch whisky based liqueur present (Fraiser of Scotland) and frozen margaritas, courtesy of The Little Margarita Truck.
Here are a few other pictures of the stands from the brands taking part in The Gin To My Tonic Show…