Have you ever wanted to created your own gin brand to drink and share with friends or to sell online or at bars? There are a number of different companies providing this service, one of which is the Old Curiosity Distillery.
Old Curiosity Distillery is a Scottish based White Label Gin producer. They produce a range of products from small batch bespoke gins to larger scale traditional gins, all of which are hand crafted to ensure the highest quality.
Only natural ingredients are used in the production process, with no added sugars.
Their botanicals can deliver a wide range of flavours and achieve a range of gin styles from London Dry to compounded Gin. There is also a bespoke design service on offer, as well as a number of bottle options and label options (run size dependent).
The creation of your bespoke Gin will be managed from start to finish and the product delivered to meet your specifications. Interested? Get in touch today at [email protected]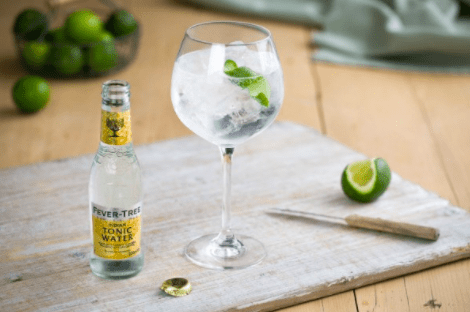 The White Label Service
To kick start the gin making process, they will need to understand what you are looking for. Next you will be appointed a dedicated sales manager to your business – if you don't already have one – and the first step will be to review and select the appropriate white label service: Small Batch, Standard, or Premium.
Small Batch: this is a restricted service for 500 bottles or less. You can select a standard 70cl bottle option with a basic label design, use distilled waters to craft the gin and the ABV is set at 40%. Perfect for small scale opportunities.
There is an additional cost for any specific design as well as delivery.
Standard Service: this service offers a wider range of bottles (70cl and 50cl), design options and is for orders over 500 bottles. The gin can be crafted from standard green plant botanicals such as Sweet Woodruff, Scots Lovage, Sweet Cicely, Yarrow, Anise Hyssop, as well as Lemon Verbena, Lemon Balm, Tangerine Sage, and any type of mint. The liquid can be naturally coloured and any ABV is available.
Costs will include two design options and one set of amends. All costs quoted will be based on 40% ABV. If the ABV increases, the price will increase in accordance with the equivalent duty increase.
Premium Service: this is a full range service for orders over 1,200 bottles and includes a range of bottle shapes and sizes (70cl, 50cl, 20cl and 5cl). Bespoke label design is included free of charge, you just need to pay the tooling costs if selecting a bespoke label shape. The liquid can comprise of rare botanicals such as Jasmine, Poppy, Rue, Hollyhocks as well as bespoke distillation of your own botanicals. The liquid can be naturally coloured and any ABV is available.
The Gin Making Process
Once the appropriate service level is selected, you will work with your sales manager to complete the New Product Development (NPD) Proposal.
This includes a product overview, the liquid brief: what type of liquid you are looking for: ABV, style of gin such as London Dry etc. and the design brief: what you want the label to look like.
Don't worry, if you need any help their team of experts are on hand to help in any way they can. Please try and be as precise as you can on the liquid and design briefs to ensure the distiller and designer can match their offering to your requirements.
It can be helpful if you have examples of product styles/design mood boards to share at this stage.
Upon completion and approval by The Old Curiosity Distillery team, the project is then live with an expected completion timeline of 8 to 10 weeks.
Liquid: You will work with the Master Distiller to craft the perfect gin for you. This takes approx. 4-5 weeks. 2 samples will be created for feedback. Once feedback is received, the final recipe will be made for final sign off.
Design: Your design brief will be submitted to the design team, who will supply two design options. This takes approx. 2-3 weeks. Once feedback is received, the final design will be completed for approval. Upon approval the print timeline is 4 weeks.
Production: Once the liquid and design are completed, the production team will schedule the print and liquid production. The Old Curiosity team will then be in touch to arrange an appropriate delivery of the finished product.
Please note: The project timeline will be impacted by multiple changes. Please ensure that all feedback is clear, consolidated and timely to ensure the smooth running of the project. Once a project is signed off, no further amends can be made as the product will be in production.
As producers, the Old Curiosity Distillery agrees to secure Portman approval of your product to ensure adherence to the UK Code of Conduct. They will only produce products which have been cleared by Portman and will adhere to their guidance.
Letter of Intent:
As part of the sign off process, you will be asked to sign a letter of intent. This details the commitment to produce your white label product and your commitment to the price and volume across a one year period. Production will commence once this is confirmed and signed.
Want to go ahead and start creating your own bespoke gin ? Get in touch today at [email protected]