Old Curiosity Distillery re-named Secret Garden Distillery and appoints new Managing Director.
The Old Curiosity Distillery was founded by entrepreneur and herbologist Hamish Martin, on a 7.5-acre site based on the outskirts of Edinburgh with its very own gin botanical garden.
Hamish and his wife Liberty originally purchased the site in 2012 with the dream to create The Secret Herb Garden, filled with plants, using no chemicals whatsoever, working hand in hand with nature and encouraging wild indigenous plants to flourish. Hamish, who had previously worked in the wine and spirits trade, started to experiment with herbs and spirits to demonstrate how remarkable nature is in naturally delivering flavour and colour. By October 2017, the Old Curiosity Distillery was established.
The Secret Herb Garden has over 600 naturally and sustainably grown varieties of herbs and plants, including a wide range of junipers, angelica and a dedicated apothecary rose garden. All plants are lovingly cultivated and hand harvested to ensure the highest quality. The botanicals are dried naturally at 37 degrees, distilled and then bottled at 39% ABV as they believe this is best for the floral flavours to harmonise with the gin. The garden is maintained with no chemicals – they only use plants to heal plants. They also ensure nature gets its fair share, and currently leave a percentage of plants unharvested to create wildlife habitats to feed and encourage wildlife and allow their 11 colonies of bees to have their fill too.
As of May 2021, the business will be re-named The Secret Garden Distillery and their gins will be known as Secret Garden Gin. This is to forge closer links with the Garden and accentuate their "Rooted in Nature" values. These values remain at the heart of everything they do.
They have also appointed André de Almeida as its new Managing Director, to continue the expansion of its brand and the range of Spirits and Health & Wellness products available in the UK and internationally.
In the role of Managing Director, effective from April 2021, André will be responsible for expanding the Secret Garden Distillery's presence across its markets, and he will be working with existing distributors and customers as well as developing new partnerships.
André brings a wealth of experience in the spirits business to the role, having worked in senior GTR/ duty free and domestic roles for Edrington, William Grant & Sons and Loch Lomond Group, amongst others.
André de Almeida, Managing Director, at the Secret Garden Distillery, said: "I am excited to join the Secret Garden Distillery at this stage of their journey. Hamish has built a unique business proposition underpinned by his passion and with nature at the heart of everything. There are some exciting developments to come in the next few years and I am looking forward to bring these to fruition."
Hamish Martin, Founder of the Secret Garden Distillery, said: "I am so delighted that Andre, with his wealth of experience, has chosen to join the Secret Garden Distillery as its new MD. He has embraced all our beliefs and understands the ethos and our one true value; to be rooted in nature.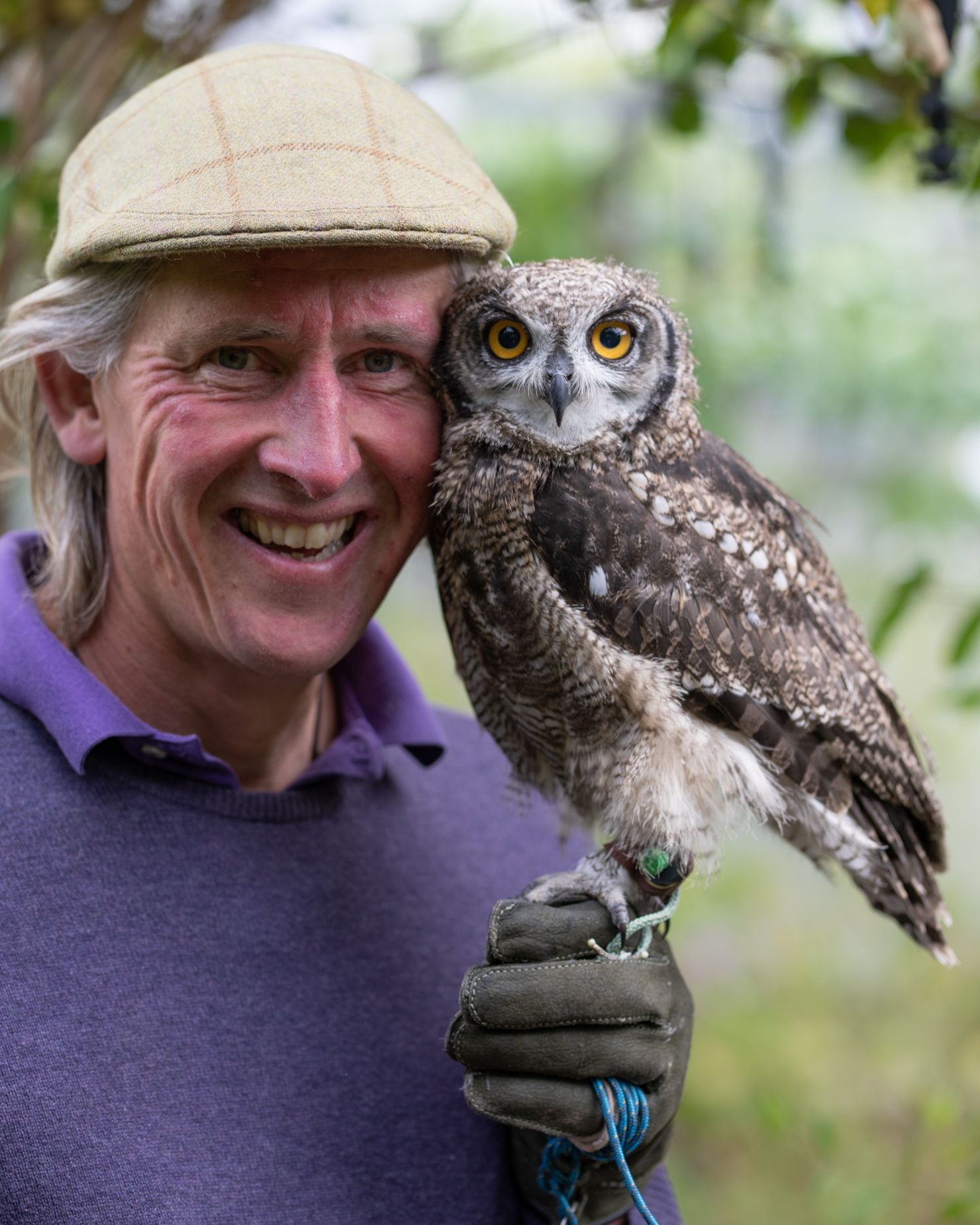 On a personal level, having Andre at the helm means I can dedicate all my time to the development of our botanics and garden – this means I can support him by being here full time to communicate and physically highlight our total commitment to working hand in hand with nature. We are so excited for the future and all that it will bring.
"I look forward to working with Andre and welcoming as many people as possible to our gardens and distillery."
Secret Garden Distillery will continue to lovingly craft every bottle from seed to sip, and create unique tasting gins full of natural flavours and aromas with no added sugars, artificial colourings, flavourings or additives. Always with a commitment to better their sustainability credentials and impact on Mother Earth.
For further information, visit www.secretgardendistillery.co.uk
The Secret Herb Garden:
The Secret Herb Garden was founded in May 2014 by former wine merchant and herbologist, Hamish Martin and his wife, Liberty. They secured a 7.5-acre plot of land at the foot of the Pentlands Hills, Edinburgh with the dream of bringing to life the magic of nature. The garden is Hamish's passion, and he uses his knowledge of the botanicals to create innovative gin combinations.
Hamish has a 1st class diploma in Herbology from The Royal Botanical Gardens Edinburgh and he has also travelled the world to learn about medicinal herbs with the indigenous people of North America and South Africa.
The Secret Garden Distillery:
The Secret Garden Distillery creates hand-harvested natural gins from their very own Secret Herb Garden.
Established in October 2017, every bottle is produced from 'seed to sip' containing specially chosen botanicals, utilising the plants essence to magically create a unique tasting gin full of natural flavours and aromas with no added sugars, artificial colourings, flavourings or additives. Any colour in the gin is derived from a petal infusion which intensifies the flavour as well as imparting the wonderful colour.
The Secret Garden Gins are stocked by some of the UK's most prestigious retailers, including Harrods, Harvey Nichols, and Fortnum & Mason and available in over 19 countries around the globe such as Australia, US and Switzerland.
The Secret Garden Gin core range includes Lemon Verbena, Wild (botanicals), Apothecary Rose, Elderflower & Jasmine. There are also seasonal and limited edition releases throughout the year.
They also produce a gift pack range: 3x5cl and 2x20cl variation gift packs
The business also has a Health & Wellness range covering teas, soaps and the Herb Garden Alcohol Free Distilled Botanicals product targeting mindful drinkers.