Both The Gin Guild and The Wine and Spirit Trade Association (WSTA) have been working to try and clear some of the confusion arising from the nascent and fast growing Low & No Alcohol category. These efforts will hopefully provide some much needed guidance and ensure no drinks brands are misleading consumers looking for alternatives.
Interested to know more? So grab a Gin & Tonic (or alternative) and read on…
One of the main challenges is that the term 'Gin' is being used incorrectly by producers to describe products which clearly do not qualify as a gin, either on the packaging or on their marketing campaigns, such as the example below recently seen on Instagram (09/10/21).
"Gin" is a protected category name under EU and UK law. Under Article 9(4) of the Regulation (EC) No. 110/2008, category names such as gin, "shall not be used to describe or present in any way whatsoever any drink other than the spirit drinks for which those names are listed in Annex II and registered in Annex III".
According to The Gin Guild, there is a need to ensure that the descriptions and nomenclature of those beverages, with a history character and style of many years behind them, are protected. I agree with this approach although it is also fair to consider the possibility that some producers have released products early on to take advantage of the growth in the category and will now be taking the guidance provided to revise their packaging and marketing activity, to ensure they can be compliant going forward.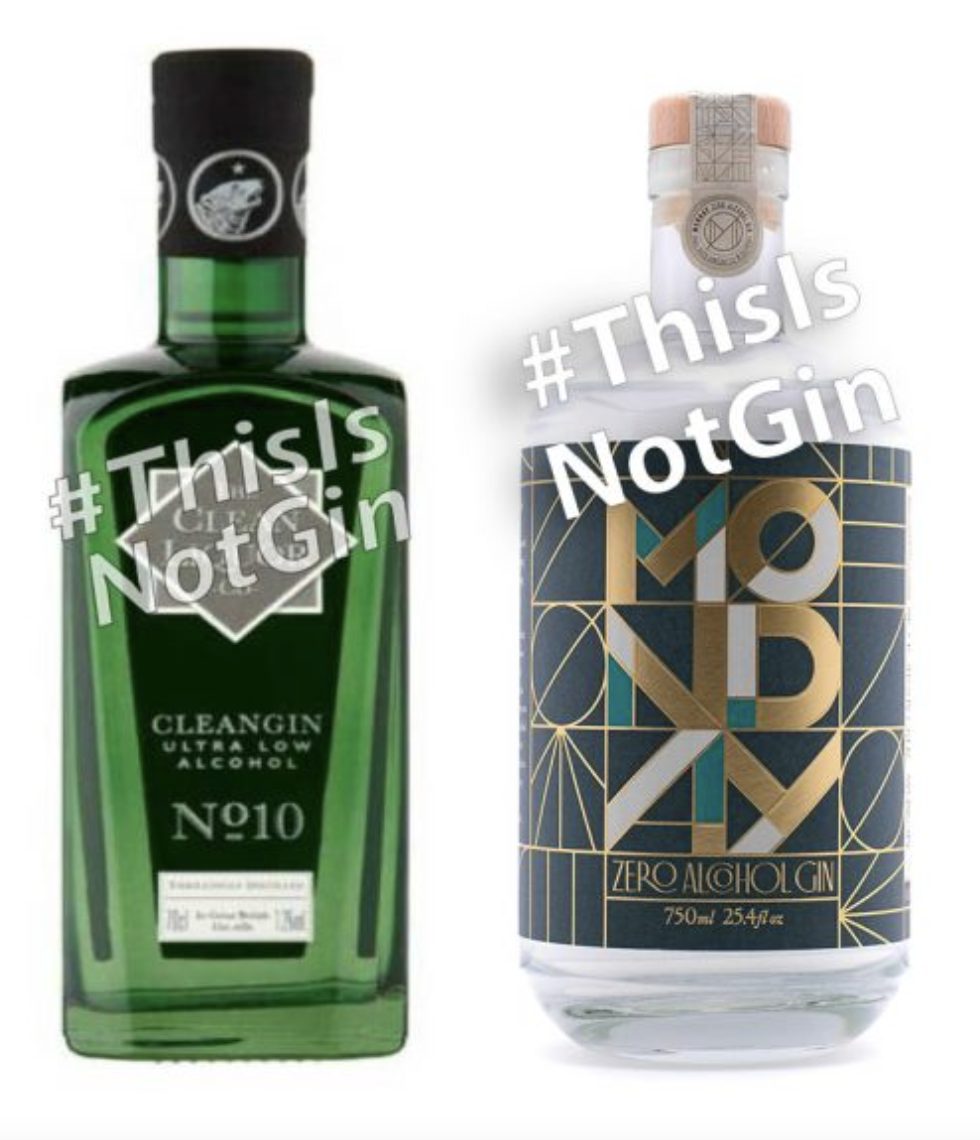 The Gin Guild has denounced spirits producers who describe these products as 'gin' for "freeloading" on the success of the category.
"Gin is a protected category under EU and UK law and, among other requirements, must not be less than 37.5% ABV." Nicholas Cook, director general of The Gin Guild
"The gin industry is concerned with brands of non-gin products which are deliberately misrepresenting, or describing by reference, their non-alcoholic or low-alcoholic products as 'gin'. 
"There is nothing wrong with making or selling non-gin products, but the gin industry cannot permit brands freeloading on the success of the category. They must market themselves honestly and ensure they do not deliberately or inadvertently mislead consumers."
Click here for The Gin Guild's Guidelines requested for businesses creating low or no alcohol drinks intended to imitate Gin
Note that this document is intended to provide some guidance on how such products should be labelled in order to comply with the relevant legislation.
The Spirit Drinks Regulation provides for an enhanced protection of sales denominations (SD) of spirit drinks, requiring that every spirit drink marketed in the EU shall bear a clearly defined name. The SD permitted under a category of spirit drinks may not be used in the description, presentation or labelling of any beverage which does not comply with the requirements set out for that category.
The SD for Gin is defined in the Regulations as a juniper-flavoured spirit drink with a minimum alcoholic strength for of 37.5%. Products that do not comply with these criteria cannot use the term "Gin" anywhere in their labelling. In addition, the words 'like', 'type', 'style', 'made', 'flavour' or any other similar terms cannot be used to describe it.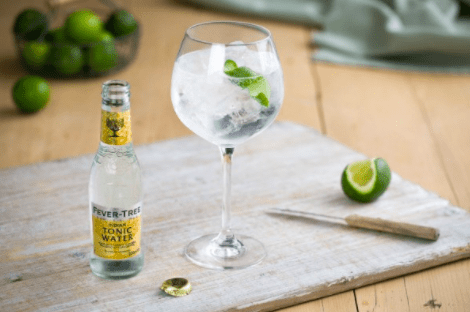 The Wine and Spirit Trade Association (WSTA) also launched in 2021 some guidance on labelling of Low & No Alcohol products. The guidance was produced in partnership with the WSTA's Primary Authority Trading Standards Partners, with the aim of establishing acceptable legal names, marketing text and general labelling requirements for low and no drinks.
"There has been a huge amount of innovation and product development across the low and no alcohol category in recent years. Confusion – for producers and for consumers – led to a request of the WSTA to pull together comprehensive advice." Miles Beale, WSTA Chief Executive
"Along with our Primary Authority partners, we have produced this new guide to help both producers and consumers.
We know that overall alcohol sales fell during 2020. Many Brits want to start 2021 by reducing the amount of alcohol they drink, or cutting it out completely, which is why I am delighted to have been able to publish this guidance so early in the year.
Many of our members are making it easier than ever for us to choose a lower-alcohol, or no alcohol alternative, without compromising on taste or quality. Our new guidance will help producers label and market their products with greater confidence, and will help promote clear, accurate and consistent labelling across the category, boosting consumer confidence." 
 Click here for The WSTA Guide on Labelling low and no alcohol products designed as spirit drink substitutes.