Deep in the picturesque Italian Alps, Puni Distillery is winning international accolades for the quality of its light, fruity style single malt whisky….
Whisky probably isn't the first spirit that springs to mind when you think of Italy. Liqueurs like the classic Disaronno, the world's best-selling amaretto; the hugely popular bitter aperitifs Aperol and Campari, as well as sweet Limoncello liqueur made from sun-kissed lemons grown in the south of the country are more likely contenders. Yet a small northern Italian whisky producer, Puni Distillery, has recently won the coveted award for 'Best European Whisky' in the Whisky Bible 2021.
Established in 2010 by Albrecht and Daniela Ebensperger and their two sons, Jonas and Lukas, Puni Distillery is situated in the far north of Italy in the Italian Alps close to the borders of both Austria and Switzerland. The distillery's name comes from the nearby Puni river, which flows through the Venosta Valley, a beautiful area famous for its glaciers, mountain lakes, alpine meadows and skiing resorts.
The visually stunning distillery with its red-cube exterior looks more like an art gallery than a distillery; its two copper stills were imported from the town of Rothes, Scotland, and its bespoke warehouses have to cope with big swings in temperature between summer and winter. Some barrels are also aged in repurposed military bunkers dating from World War II.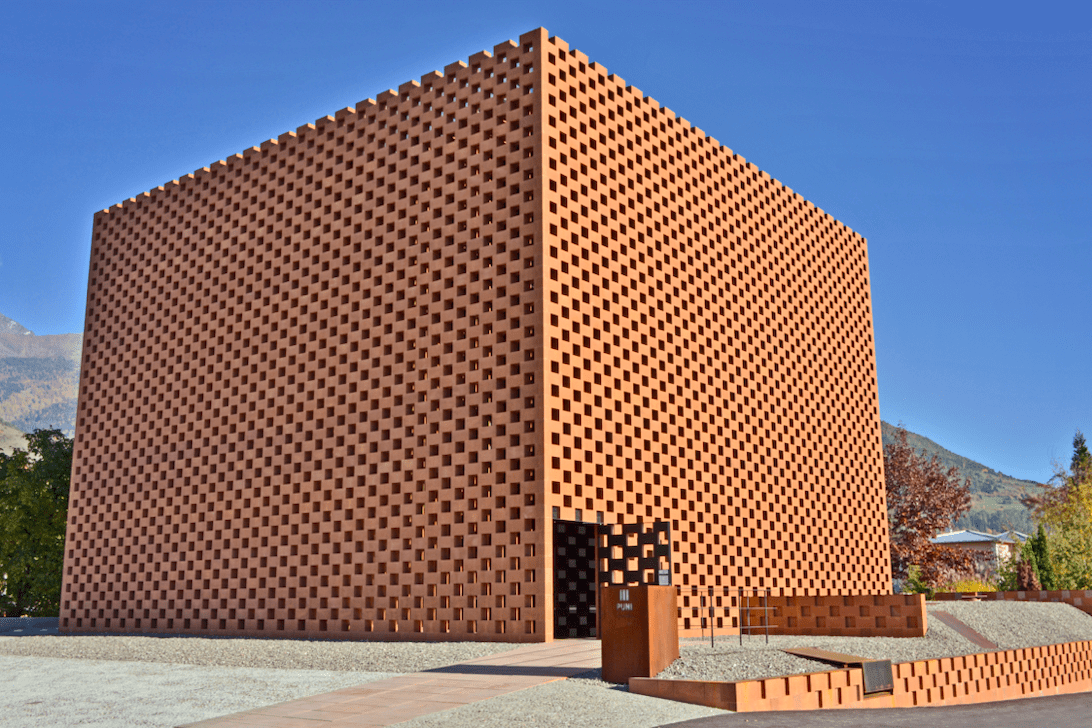 Puni Distillery started producing whisky in 2015 and quickly won numerous awards for its light, fruity whiskies. The whisky which took the title of 'Best European Whisky' was Puni Aura, a 2019, 56.2% ABV cask-strength single malt aged in ex-bourbon and Islay whisky casks and limited to 393 bottles. It sold out almost immediately.
Inside the Cask's guest contributor Joe Bates caught up with Puni Distillery's executive assistant Lena Klopp to learn more about Italy's only whisky distillery, its whisky-making philosophy, response to the COVID-19 pandemic and its exciting plans to launch a new range of limited-edition whiskies.
Inside the Cask: The flavour of single-malt whisky reflects the region it originates from with elements such as water, weather and still type all playing a role. What part do local conditions play in the signature taste profile of Puni?
Klopp: We are very proud of our whisky's signature taste. With our slender and tall stills and because the slow and long fermentation, we are able to obtain a very balanced and fruity new-make spirit. It showcases distinctive flavours of fresh malt paired with sweet notes of apple and pear.
Because of our unique heating system, we are able to make very clean cuts between foreshots, hearts and tails and it also allows us to run the stills slower than others. This way we are able to cut a much narrower heart, resulting in a purer, new-make spirit.
Also, the Venosta valley where we are located, is characterised by significant seasonal changes. We have very hot summers and cold, snowy winters. This provides ideal conditions for making young whiskies as the significant temperature variations naturally accelerate the maturation process.
We can produce relatively young whiskies which already sport a complex and mellow flavour profile, but of course, this also means that we have to deal with high evaporation losses each year. We could not make our whisky anywhere else and yield the same results.
Inside the Cask: You must have been very pleased to have been awarded 'Best European Whisky' in the latest Jim Murray Whisky Bible. What do accolades like this mean for a small company without the large advertising budgets of larger, multinational whisky producers?
Indeed, we have been very surprised and excited about this most recent accolade. Apart from helping some consumers in their buying decision process, winning awards and medals in professional tastings can be paramount in order to get spirits listed by distributors or written about in the press. This is especially true for new and upcoming distilleries.
First and foremost, however, being awarded 'European Whisky of the Year', certainly means recognition for all the members of our small team that have spent the last 10 years working very hard to create the only Italian malt whisky.
Inside the Cask: How badly was Puni Distillery affected by the pandemic?
Italy was the first nation in Europe that was heavily affected by the pandemic and was also the first country to enact a nationwide lockdown for all non-essential businesses. We closed our visitor centre for the duration of the lockdown and went into the annual silent period when no distillation takes place sooner than originally planned.
Fortunately, we could reopen our visitor centre in May and slowly but steadily visitors and holiday guests started to return to our region. According to legal requirements, we have implemented many hygiene and safety rules that are intended to help stop the spread of the virus. Tours are limited to group sizes of 20 people and face masks are mandatory inside the distillery, but still we were very happy to see visitors and guests return.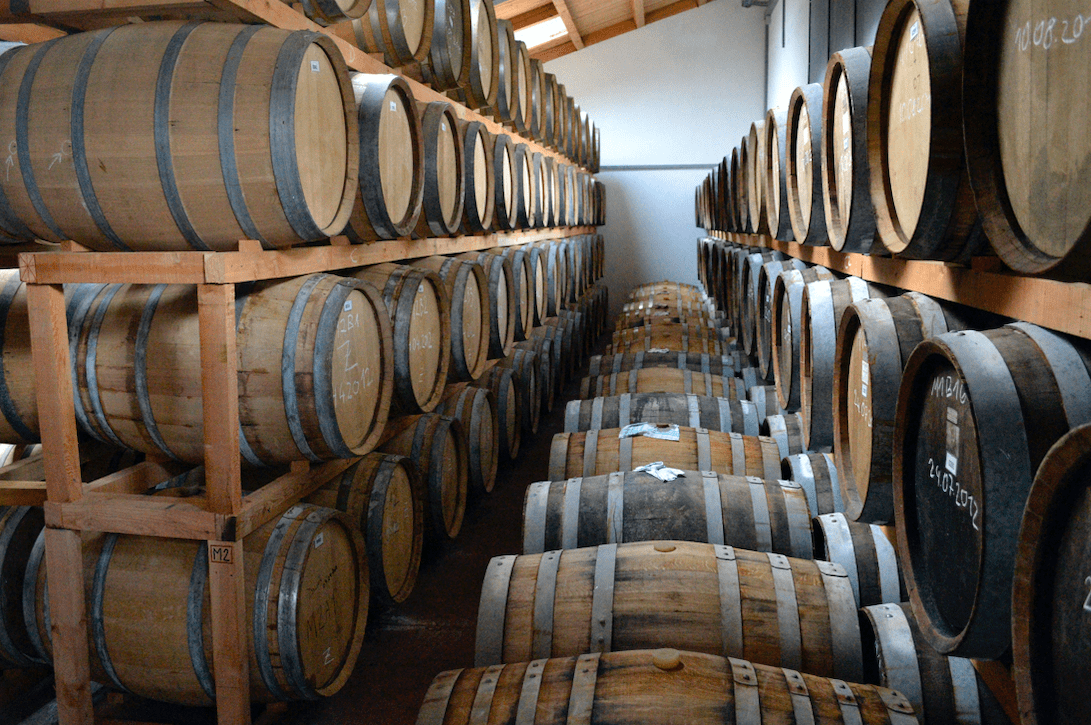 Inside the Cask: How many markets worldwide are Puni whiskies now available?
Outside of Italy, we are currently working with importers in 11 countries around the world. For 2020, we are happy to announce that our whiskies will finally be available in the US as well. For more information on availability, please visit our US importer at www.highroadspirits.com.
Inside the Cask: Can you walk us through the core Puni Distillery range?
Our core range consists of four whiskies that differ only in the type and time of cask maturation. Puni Gold has been aged for five years in ex-bourbon barrels and sports aromas of pepper and mango.
Puni Sole spent four years in total in ex-bourbon barrels and ex-sherry casks, which give off lovely aromas of wild honey, blood oranges and a bit of spicy oak.
Puni Vina is aged for five years in ex-Marsala casks from Sicily and develops notes of sultanas, cinnamon and walnuts.
Last, but not least, there is Puni Alba, which is aged in ex-Marsala casks for two years and then finished in ex-peated Scotch whisky barrels for another year. This expressions offers a rather unique taste profile of dark fruit, peat and cloves.
Inside the Cask: Finally, are you planning to launch any new whiskies this year?
Puni Arte is our upcoming new line of whiskies where we will explore exciting and diverse taste profiles. Each whisky will be hand selected and bottled as a limited-edition release. No two expressions will be the same. This lets us choose the whisky freely from our warehouses without having to plan for future allocations. Within the Arte line, we will showcase unique editions that will represent the art of making Italian whisky.