The 23rd April 2020 was St. George's Day, a day to celebrate the patron saint of England. In the world of whiskies, it also coincided with the occasion when English whisky distilleries met for the first time to share ideas and discuss plans for the future. The English whisky movement continues to grow with more and more whiskies maturing in warehouses south of the Hadrian's Wall.
*** Updated English Whisky Map – 3rd Edition (click here)***
The full list of 24 English whisky distilleries can be seen on the map above (courtesy of Cooper King Distillery) – click here for the link.
Note that technically, Hicks and Healey is not a distillery, but the name given to the partnership between St Austell Brewery and Healey's Cyder Farm. They have been included in the map as they have produced, and are still producing single malt whiskey (with an intentional 'e' used in the spelling of whisky).
Across the country, English whisky distilleries are trialling a range of grains, yeast strains and fermentation periods. There is variation in the type and size of cask used for maturation, and in the type of still being used to produce the new-make spirit.
"They're not trying to be Scotch, nor should they be. They are trying to be English. Comparisons are therefore pointless and, to be honest, dangerous. They have a freedom to experiment which Scotch distillers either feel they don't or are not permitted to have. We live in exciting times." whisky writer Dave Broom
Here is a list of all 24 English Whisky Distilleries (as of May 2020):
'Chapter 5', was the first legal whisky released by St. George's Distillery, which was started by father and son James and Andrew Nelstrop.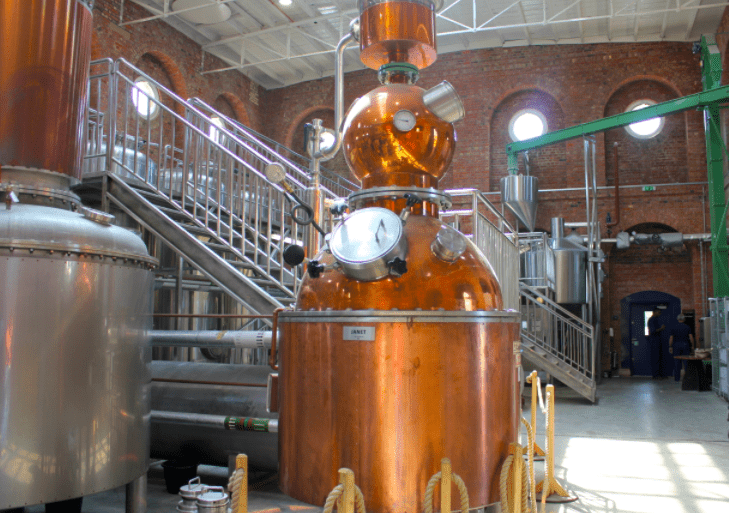 Made with barley grown in south-east Cornwall, the wash was mixed at St Austell Brewery's traditional Victorian brew-house, before being transferred to Healey's Farm and passed through a double distillation in a unique, traditional copper pot still.
Distillery was started by Daniel Szor, who acquired the estate with two stone buildings before having them converted into a visitor centre and distillery.
For reference – from Inside the Cask: