Colin Hampden-White is currently starring in part 2 of the Amazon Prime series 'The Three Drinkers Do Scotch Whisky'. Colin was kind enough to spare some time to talk to us and share some of his experience. Picture above by Tamsin Chmielowska.
Inside the Cask: Hi Colin, you are a photographer, drinks writer, Keeper of the Quaich and most recently, a Producer and TV Presenter as part of The Three Drinkers' Amazon Prime series. How did it all start and where did the interest in drinks come from?
My interest in drinks came from an early age at school. My housemaster would have a significant amount of wine given to him by parents at the beginning of term, and he would share and teach his sixth form about these wines.
The TV show came about from a conversation between three friends wanting to expand on writing about drinks. Seeing that there was no programme on TV that was an entertainment show about drinks, rather than being specialist or documentary, we decided over a few drams in Milroy's of Soho, that we would start The Three Drinkers. Luckily, it still seemed like a good idea in the morning!
Inside the Cask: Can you tell us more about your personal background? What else are you passionate about?
I love photography, and my fine art portraiture work has been exhibited widely, including in the National Portrait Gallery in London, galleries across Europe and in New York. I used to work as a photographer for The Times and The FT and am now represented by the Rebecca Hossack Gallery in London. I also love to play squash and tennis and I also enjoy supporting the Red Cross. The Three Drinkers occasionally put ourselves forward as charity prizes to give high end dinners, which is great fun.
Inside the Cask: I have really enjoyed watching the first series of The Three Drinkers Do Scotch Whisky and look forward to the next one coming out soon, but how did this come about for you in the first place? What is it actually like making the series and sampling some fantastic scotch whiskies?
After deciding we wanted to do the show, we were lucky to get some great advice from a mutual friend at Amazon.
They loved the idea for the show and advised us that if we were to create the show and fund it, they would be our distributor. With the support of the biggest Scotch companies we went from an idea in March 2018, to filming in July 2018 and live on Amazon in November 2018.
It was a whirlwind journey which was so exciting and still is. We filmed more of The Three Drinkers do Scotch in 2019 which is live now, and we are about to film another series, set to launch at the end of this year, and start filming a third series this year as well. More on that to be announced in the near future.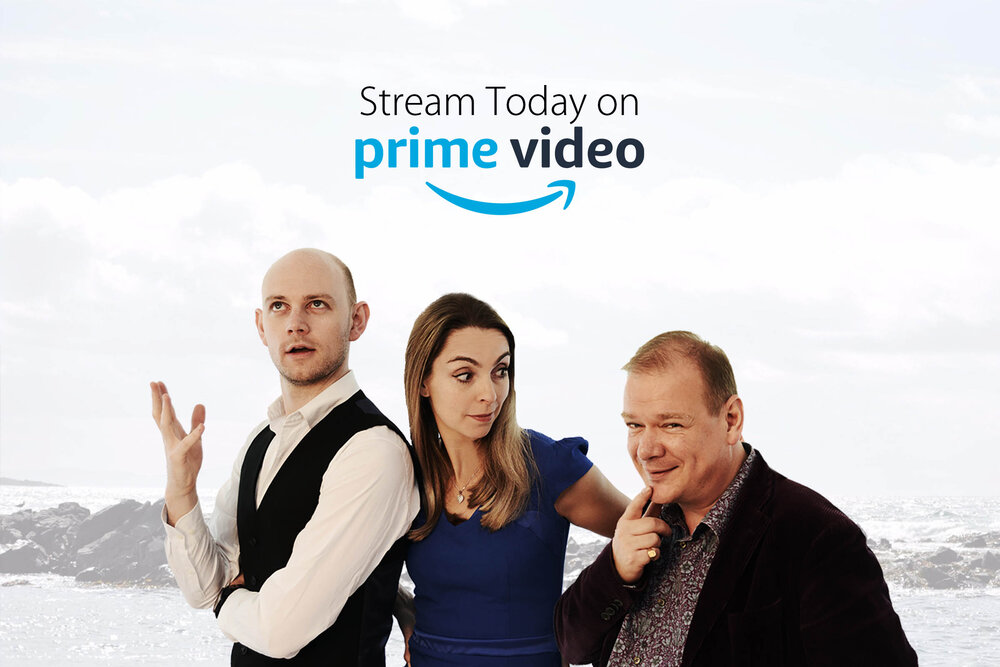 Inside the Cask: Scotch Whisky continues to be a popular drink of choice globally, but why do you think consumers like it so much? Outside of Scotland, how do you think the growth of World Whisky as a category may affect Scotch?
For me there are very few drinks that have the broad range of flavour that Scotch offers. For me, wine would be the only other one. I think this is one of the reasons for its popularity. World whisky has become a hugely popular drink too. Japanese whisky has, quite rightly, risen in popularity. Having been made now for nearly 100 years, they produced some incredible whisky. Other countries are also making great liquids, Balcones in the USA, Paul John in India, and Rochfort in Australia are a few that come to mind. At the moment, premium World Whisky doesn't make nearly as much quantity as Scotch, so I think Scotch will still reign supreme, as well as having a unique character.
Inside the Cask: There is also a growing interest in investing in Scotch whisky given the potential returns and you are involved with Cask Trade. Can you tell us more about it and also how involved you are in this enterprise?
I have known the owner of Cask Trade for some time. Simon Aron is a collector, he has many phenomenal bottles, and a few years ago he ventured into buying casks of whisky. The market, which was full of brokers, was far from transparent. There were also companies selling stock that actually didn't exist. Simon decided to start his own company, whose values are based on transparency and trust.
The company owns all its own stock, so when you buy a cask you know it exists, and the transfer of it to your ownership is a simple process. I thought the ethos of the company was very good so when Simon asked me to join the Board, I didn't hesitate. It's a wonderful company to be involved with. We recently started Auctionyourcask.com which is the first dedicated cask auction site to have real-time bidding on-line.
Inside the Cask: Outside of Scotch whisky, what are your drinks of choice? Any favourite brands or brands to watch out for?
In the world of spirits, I love Cognac and Negronis.
Having recently visited Cognac, I reconnected with a brand I like a lot: Frapin. Owning all their own vines, they are unique in Cognac and have very high standards. A brand with similar high standards, yet are much bigger, is Hennessy. By far the largest player in the market, they offer great quality Cognac at a wide range of price points. When making a Negroni, I like to blend. I like taking different gins and resting them together and doing the same with vermouth. Giving the ingredients time to knit together makes a superbly balanced Negroni. My accent gin of choice for a Negroni or a great dry Martini is Ki No Bi from Kyoto.
Inside the Cask: What would be your advice for anyone else wanting to work in the drinks industry?
Practice and networking. Know your drinks, and especially the ones that you would like to work with. Go to tastings, meet the brand ambassadors, go to festivals. The drinks industry is quite small really, so it's not too difficult to get noticed if you're keen. There are surprisingly few people with the knowledge that brands are looking for, and there are always positions available.
Inside the Cask: What surprised you most about working in the drinks industry?
How friendly it is. Being a small industry, people help people, and this breeds a friendly atmosphere. Most of my best friends come from within the drinks industry.
Inside the Cask: What is the favourite part of your job? Anything that you would like to share that not many people would know about you?
I started my working life as a quantity surveyor, changed at the age of 30 to become a professional photographer, which I still do alongside journalism and being a TV presenter. I came into the drinks world around eleven years ago. There is always time to change careers and join the drinks industry. I know several people who made the change past their fifties. I'm so glad I took the leap when I did!