The former BBC Apprentice star, entrepreneur, investor, business book author (Pinpoint) and more recently, founder of Canadian ice wine brand REBEL Pi was kind enough to spare some time in her busy schedule to talk with Inside the Cask.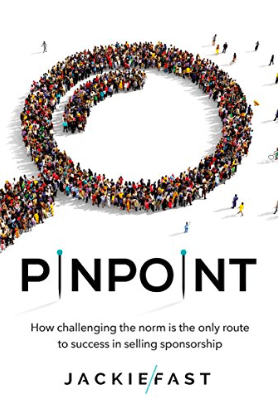 Inside the Cask: Hi Jackie, you came to prominence to many people in the UK through the BBC's The Apprentice programme, but what is your business background?
Before The Apprentice, I was pretty well known in the sponsorship industry as the Founder of global sponsorship agency Slingshot Sponsorship. Slingshot worked with notable clients including Sir Richard Branson and The Rolling Stones securing sponsorship contracts and evaluating deals. I started Slingshot in my bedroom when I was just 25 years old and it became wildly successful. I sold it in 2016 and took some time off, which is when I applied for The Apprentice!
Inside the Cask: How would you describe your participation on the BBC's The Apprentice? What did you take from the show as part of the experience? 
I was very hesitant at first mostly because I was worried it might kill any business reputation I had gained in my hard slog to the top. However, I couldn't be more wrong – if I was asked to do it again, I would in a heartbeat. It was such a great experience and I was fortunate to have taken part.
In terms of what I took away from it was a greater understanding of how the TV world works, the hours and how hard the entire production team works to ensure you get great telly. I have so much respect for people in TV now, I think it's one of the hardest jobs you can do!
Inside the Cask: You are now entering the drinks industry and the wine market through the launch of REBEL Pi premium ice wine. Can you tell us more about the brand and how the idea came about? 
Having had a career selling ideas (which is basically like selling air) for my entire life at Slingshot Sponsorship, I thought taking some of my previous experience and applying it to a product would be a new challenge. I then set about trying to find a product that I was passionate about.
Always being a big advocate of wine, I started exploring the wine industry and came across a gap in the global market. While Canadian Ice Wine is a staple in Canada, it's almost unheard of anywhere else in the world – even by wine enthusiasts, despite the fact that it's been around for over 200 years.
To stumble upon a product that has been cultivated into such perfection, but that most of the world hasn't tried let alone heard of, is a huge opportunity. As such, I wanted to bring the best of Canada to the world – and launched REBEL Pi Ice Wine!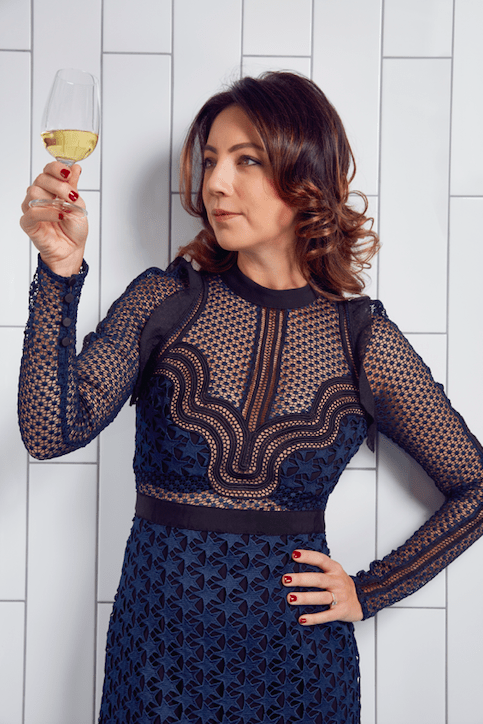 Inside the Cask: Who are you working with to produce REBEL Pi and what is the style of ice wine being produced? 
I am fortunate to have partnered with Award-Winning Okanagan Pentâge Winery based in Penticton, British Columbia to produce REBE Pi Ice Wine.
For those who might not know, Ice Wine is produced by leaving grapes on the vine past harvest until they freeze naturally. When the temperature first hits below -8C then the frozen marbles are handpicked, often in the middle of the night when the temperatures are the coldest, and pressed.
Because the water in the grape is ice, what is pressed out is only the remaining liquid – which produces a highly concentrated juice which then goes through the same fermentation processes that regular table wine does. By comparison, one Ice Wine grape produces just one drop of liquid while on table wine grape produces 10 drops of liquid.
By taste alone, one glass of Ice Wine is like tasting 10 glasses of white wine, but the alcohol content stays relatively low. Our REBEL Pi Ice Wine is only 11% abv, which is why it can act as a great aperitif and also is replacing scotch for the drink you have after dinner – all of the flavour, but a quarter of the alcohol content of whiskey.
We use Roussanne grapes, which is very unusual – so much so that REBEL Pi is the only Ice Wine in the world produced with Roussanne. By using Roussanne our Ice Wine is incredibly subtle – and quoted by Greg Sherwood MW as "the not so sweet, sweet wine!"
Inside the Cask: Do you believe more of us will drink ice wine in future? How big an opportunity is there for the ice wine category?
Very few people in the world outside of Canadians are familiar with Ice Wine; and of those that are, many haven't tried it (or I'd argue tried anything very good).  This is due to the fact that the best in Ice Wine production (single vineyard, handpicked, etc) is sold through the winery owned wine shops in Canada due to the fact that there are such little yields.
It doesn't make business sense to export a bottle of Ice Wine and cut into your margins when you can sell the same bottle for more money directly on your premises. However, what this does is restrict the experience of Ice Wine to a very limited audience.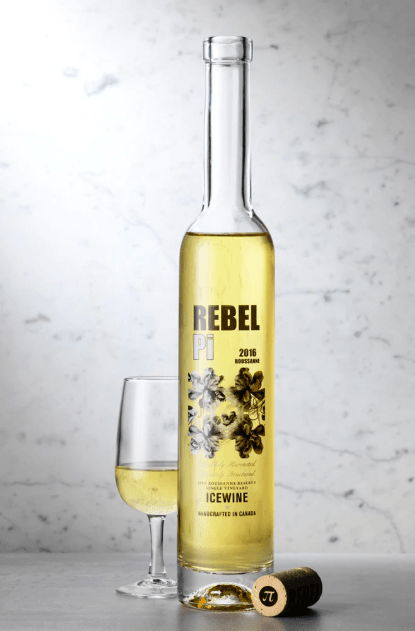 REBEL Pi represents the very best in Ice Wine production globally, and is only exclusively available in certain tastemaker & trendsetter cities in the world – you actually can't even buy a bottle of REBEL Pi in Canada, even if you wanted to.
However, once people try it for the first time, they fall in love immediately – we sell so many bottles at tasting events despite the high price point because it's so rare for people to experience a 'first' anymore. And when they do (and they love it) they want to share it with their friends.
So I think this is a huge opportunity to disrupt an old category and bring something a bit new to the drinking world. It also communicates an amazing story, which further helps drive the reason why people want to try it.
Note: the product is available to purchase directly from REBEL Pi Shop, just click on this link.
Inside the Cask: Can you tell us more about your personal background? What else are you passionate about? 
I'm a big foodie and eat out far more often then a should. The benefit of now being in the wine industry is that I get invited to all these fabulous industry events – so now my day job is almost more enjoyable then not having a job!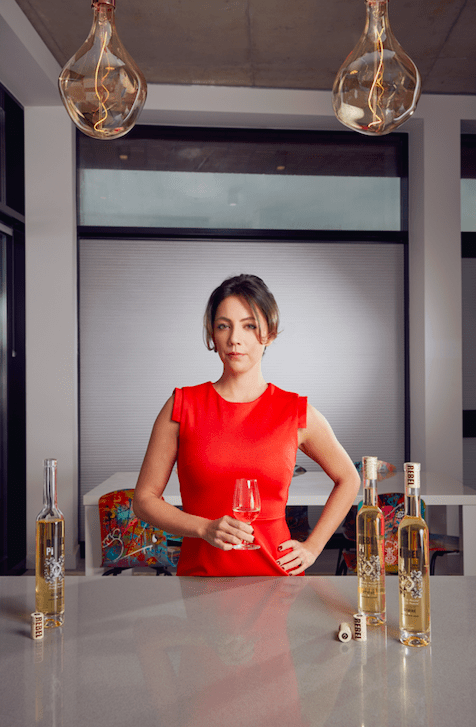 Inside the Cask: Any interesting stories or memorable moments to share from your time working and developing REBEL Pi? 
I wrote the copy for our label in the back of a motorhome whilst at Burning Man!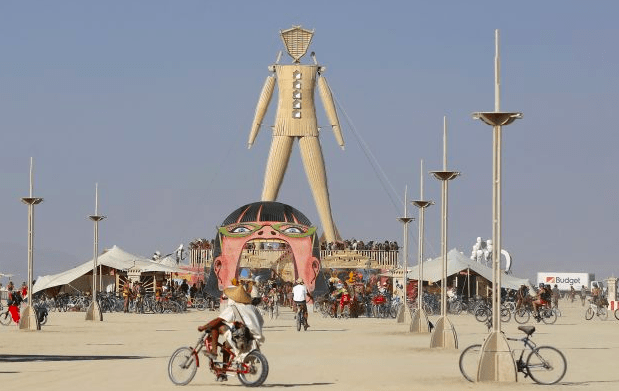 Inside the Cask: What would be your advice for anyone else wanting to start their own drinks brand?
Research is very important, talk to people about what you are planning to do and get advice with how to do it. It's important to really differentiate yourself from competitors because the drinks industry is so cluttered – how do you plan to stand out from the crowd, what will be your route to market and how do you plan on going about selling your product?
I fortunately stumbled upon Wine Guru and Michelin Star Chef Roger Jones who really helped me understand this at the beginning of my journey with REBEL Pi Ice Wine, which was immensely helpful.
Inside the Cask: What surprised you most about working in the drinks industry? 
How lovely the people are! Wine has the perception of being elitist and quite honestly, everyone I have had the pleasure of meeting have been anything but. It's been great – and quite honestly, way more fun than expected. And the perks! I have my fingers in a lot of pies, but I think I will also have at least one finger in the wine pie as I don't think I could ever leave the perks of working in the food & wine industry!
Inside the Cask: What is the favourite part of your job? Anything that you would like to share that not many people would know about you? 
I love that my job is varied – my days fluctuate so much that it likely would make people's heads spin. In addition to being the Founder of REBEL Pi Ice Wine, I also am a Board Director of a FinTech company, an investor in 3 further companies from luxury goods to B2B advertising, a Board Advisor and Chairman.
Today I spent the day doing a podcast on sport sponsorship and tomorrow morning I take a flight to Somaliland to do charity work for the Cheetah Conservation Fund UK as their brand ambassador. There is never a dull moment!
I am also half Chinese and as such, you can often find me at Hakkasan's Dim Sum Sundays!
For reference – Video of Ice Wine Harvest in Canada
For reference – Video of Pentâge Winery, Canada