This product from Rockstar Spirits came to sudden prominence to many in the UK due its appearance on This Morning's TV programme, but in particular thanks to the genuine reaction by its presenter Holly Willoughby.
Rockstar Spirits' Founder and CEO Thomas G Hurst (pictured below) has created this rum made in Manchester, which sold out on Amazon within one hour of appearing on the show.
"The response to being featured on This Morning has been dramatic. Pineapple Grenade sold out across all out across all out online retail partners in 24 hours and became the number one rum on Amazon as a result." Thomas G Hurst
Rockstar Spirits have sold three months in a week and are currently working on up weighting production to cope with increased demand. They have also secured new retail and wholesale listings such as Booths supermarkets as a direct result of the increased interest in the brand generated from This Morning's TV programme.
The spirit used in the Pineapple Grenade Overproof Spiced Rum is imported from Guyana and distilled at 65% abv.  The 100% molasses rum used for Pineapple Grenade comes from the Diamond Distillery, a real mecca for rum geeks.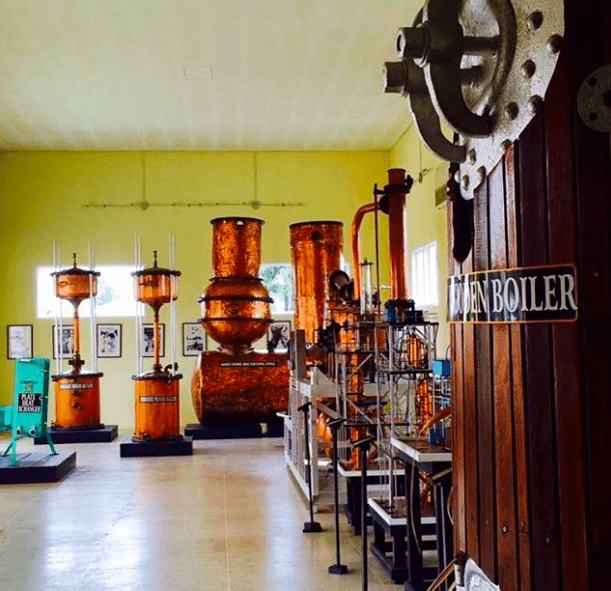 Originally established in 1670, this distillery is set on the banks of the Demerara river and has a rich history of rum production. Although technically in South America, this distillery based in Georgetown, Guyana is part of the Caribbean Community (Caricom). Once the spirit arrives in the UK, it is infused with a secret spice mix alongside the flavours of pineapple and salted caramel.  This process delivers an incredibly smooth and richly flavoured, overproof rum that is deceptively easy drinking despite its 65% abv strength. I guess that explains Holly's reaction to sampling this 'fruit bomb'….

"Whoooo – I like it! That is smooth, and it does something…one for the dressing room." Holly Willoughby
This Morning Live from 12th June 2019 (video segment below).
Next for Thomas and Rockstar Spirits, they will be launching a sister brand to Pineapple Grenade called Grapefruit Grenade with flavours of Grapefruit and Honeycomb and are planning lots of new releases and innovation in the spiced and flavoured rum category over the next few years.