The Global Travel Retail (GTR) channel continues to expand, benefiting from a growing number of passengers travelling worldwide, however there are some worrying trends ahead. Value sales growth in Duty Free is tracking behind Passenger (PAX) numbers and penetration remains relatively low for Duty Free stores…so is there really a problem?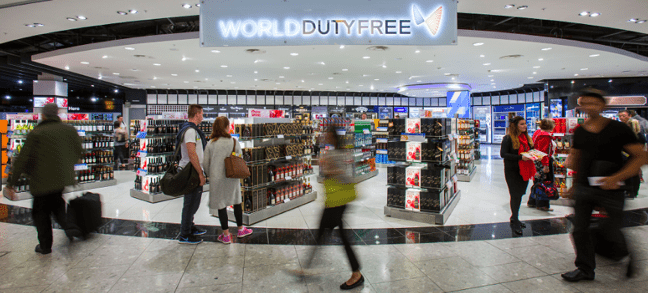 To understand the context, it is worth reading the recent report as published on the MoodieDavitt Report, on the Duty Free World Council (DFWC) Quarterly KPI Monitor for Q3 2018 highlighting the growing importance of what the researchers from agency m1nd-set describe as the "duty free differential". The infographics below show the perception of Duty Free shopping, reasons for not visiting DF shops and also for not buying in DF shops.
Factors such as Convenience, Diversity of Offer, Value Perception, Relevant Promotions all come through as reasons for consumers not to turn into shoppers whilst travelling through the airport.
Unfortunately for Airport Duty Free stores, these are all areas where online retailers are perceived to have a strong capability to deliver on. "Online is King" is indeed a growing perception by many, with great convenience and customer services just some of the key attributes by the e-Commerce giant Amazon.
For Airport Duty Free retailers, providing experiences has the potential to become the competitive differentiator, underpinned by great service levels, as customer expectations are higher than ever. This is aligned with Duty Free World Council (DFWC) President Frank O'Connell, who is reported to have said, "a lack of experiential retail in duty free is keeping shoppers away".
There is research that suggests:
• 80% believe that the Experience a company provides is as important as its products
• 67% will pay more for a great experience
• 51% of most companies fall short of their experience expectations
Therefore, there is now an Increased Demand for Personalisation, Experience and Convenience by passengers (or travellers). These are turbulent times for airport duty free retailers, with a growing number of travellers offering a potential glimpse of the opportunity on offer, whilst having to cope with a changing landscape as per the infographic below from ETRC.
So how can the Airport Duty Free experience be improved? For 5 different ideas – click here for another Inside the Cask blog post on this topic.