Here is a selection of some of the latest projects under way within the industry….
SCOTLAND (UK)
New £10m distillery to be built in the heart of Glasgow, Scotland
Scotch Whisky specialist, Douglas Laing & Co. announced that its new Distillery in Glasgow is to be named the 'Clutha Distillery' and it hopes to be operational by the end of 2018. 'Clutha', meaning Clyde in Gaelic, reflects both the company's heritage and the location of the new Distillery which will sit on the banks of the river in the heart of the city.
Edinburgh Gin plans to create new city centre distillery in Edinburgh, Scotland
The development includes acquisition of large-scale premises on East Market Street, in the heart of the city's historic Old Town, and will see production capacity increase by over 200%.
Construction already underway at Holyrood Park Distillery in Edinburgh, Scotland
It will be situated in the historic Engine Shed on St Leonard's Lane, and the investment secured will be used to transform the 180-year-old building into a malt whisky distillery, with an interactive visitor centre at its heart.
Port of Leith Distillery has secured funding to build its distillery in the Leith area of Edinburgh, Scotland
Expected to be up and running by October 2020, the founders have now secured planning permission and financial backing to build the distillery, described as Scotland's "first vertical distillery", due in part to the tiny plot of land secured which required an innovative approach.
For reference: Inside the Cask blog post 'Port of Leith Distillery unveils their first products'
Crabbie's to open new £7m distillery in the Leith area of Edinburgh, Scotland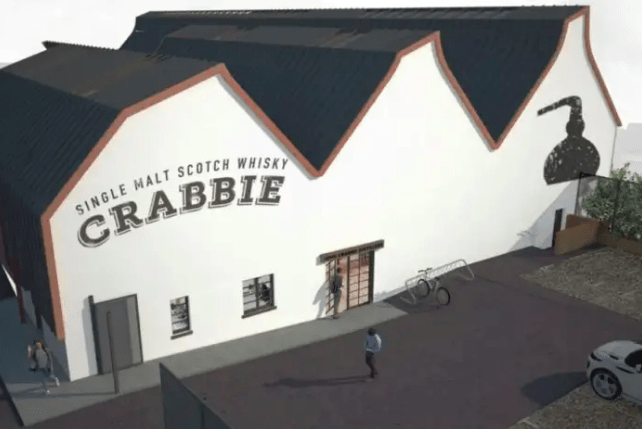 The new facility will mark something of a homecoming for the firm, which was first established at a former porter brewery in Yardheads, near Great Junction Street, in the mid-19th century.
Johnnie Walker tourist attraction to come to Edinburgh, Scotland
A flagship visitor centre dedicated to Johnnie Walker whisky has been earmarked for the former House of Fraser store on Edinburgh's Princes Street.

Rosebank Distillery to reopen in 2020 in Falkirk, Scotland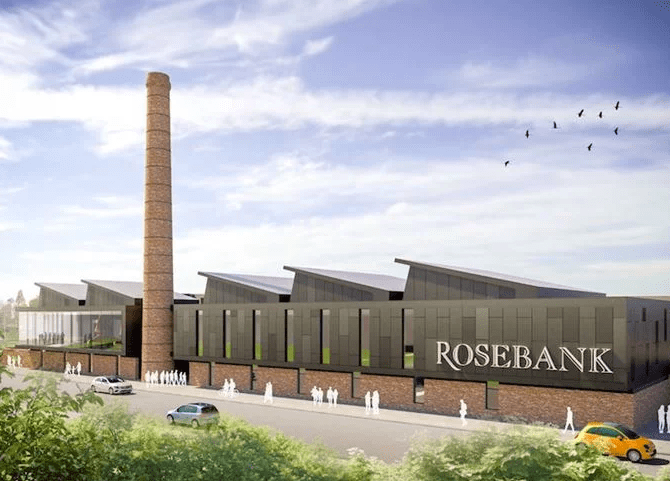 The 'lost' distillery from the Lowlands scotch whisky region, is due to be resurrected by its owner, Ian MacLeod Distillers. The 'historically significant' buildings alongside the Forth & Clyde Canal will be retained and refurbished for use as a visitor centre, café, tasting room, shop and exhibition space.
Elixir Distillers plans for new as-yet unnamed Islay distillery to open by 2020
The man behind this project is Sukhinder Singh, co-founder of Elixir Distillers and spirits retailer The Whisky Exchange. He also owns the Port Askaig and Elements of Islay brands. The as-yet-unnamed distillery will be situated on Islay's south coast, just outside the town of Port Ellen on the road toward Laphroaig.
Another 'cult' distillery, Port Ellen, to also reopen in 2020 in Islay, Scotland
Lagavulin distillery manager Georgie Crawford is to leave her post in order to bring cult Islay single malt Port Ellen back into production with a new building built into the site.
Brora Distillery on the east coast of Sutherland in Scotland also to reopen
Brora will be brought back to life by refurbishing existing buildings with a total investment across both Brora and Port Ellen of £35m to bring them back to life.
New Isle of Arran's Lagg Distillery expected to open in 2019 in Scotland
The construction of Isle of Arran's second distillery is edging closer to completion, with plans for production of its heavily-peated Lagg single malt Scotch whisky to begin in early 2019.
ENGLAND (UK)
Plans to open new whisky distillery by 2020 in Northumberland in England
A family is planning to build a multi-million-pound distillery in Northumberland, England, which would be the region's "first" whisky distillery in 200 years.
IRELAND
Irish Whiskey Distilleries in Planning or development – totalling a staggering 19:
Sliabh Liag – Donegal
Lough Gill – Sligo
Nephin – Mayo
Lough Mask – Mayo
Lough Ree – Longford
Boyle – Roscommon
Cape Clear – Cork
Tipperary – Tipperary
Clonakilty – Cork
Blackwater – Waterford
Glendalough – Wicklow
Powerscourt – Wicklow
Dublin Liberties – Dublin
Roe & Co – Dublin
Boann – Louth
The Quiet Man – Derry (pictured below)
Crumlin Road – Antrim
Killaney Estate – Down
Matt Darcy – Down
UNITED STATES (USA)
Heaven Hill's US$65 million expansion in Bardstown, USA
Heaven Hill Distillery is planning a major facelift and expansion of its visitors center in Bardstown. This will include a multi-year renovation and rebrand of the current Bourbon Heritage Center and an expansion of their bourbon production capacity. It will also help create new barrel warehouses, a new bottling line and to increase its holdings of aging bourbon.
Stoli Group to open new bourbon distillery and park in Bardstown, USA by 2020
The US$150 million lakeside complex will include a distillery, visitors center, cooperage, rickhouses, bottling center, restaurant and convention center at Bardstown's 420-acre Haydon Materials Quarry under its Kentucky Owl bourbon brand.
Sazerac to build US$86 million distillery in Murfreesboro TN, USA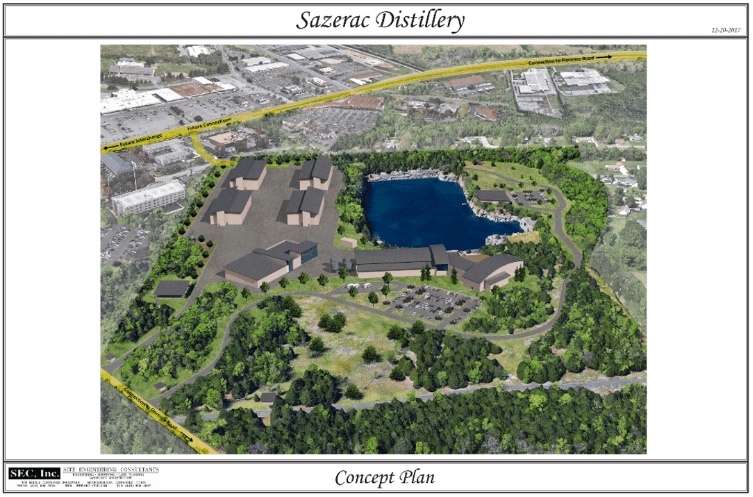 The New Orleans area whiskey manufacturer bought land near the end of Asbury Road off Florence Road and plan to open the distillery by early 2020.
Any other projects? If so, please let me know…