Alcoholic drinks remain a target for M&A activity in the food and drink sector. Europe had the largest share of M&A activity in 2017 and the largest announced transaction in 2017 was the December acquisition of Sabeco (SaigonBeer/ Beverage Corporation) by ThaiBev for $4.9bn. In the UK, over 140 food and drink deals have taken place already in 2018, albeit with a disclosed cumulative figure of £2.9bn, this is down compared to 2016 (£6.2bn) and 2017 (£13.7bn).
Trefor Griffith is the Head of the Food and Beverage division at Grant Thornton's UK office and they produce a quarterly update on the M&A activity in the market. For the Q.3 2018 Food and Beverage Deals Report – click here.
Below are some of the highlights from their Q.2 and Q.3 2018 reports:
CRAFT BEER
Beavertown Brewery sold a minority stake to Heineken, which will provide Beavertown with funding of £40 million to build a new facility in London to increase the current brewing capacity by ten times.
Brewdog, supported by US PE investor TSG Consumer Partners, invested in urban cider maker Hawkes.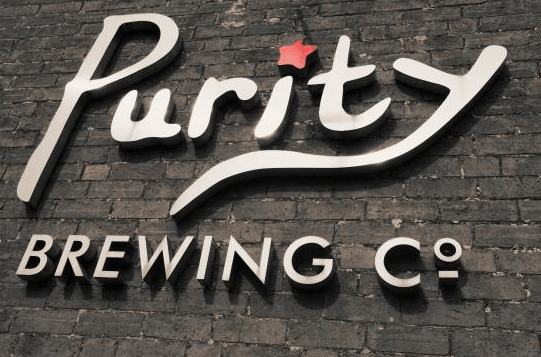 Purity Brewing Co., the Midlands-based craft brewer, securing £7.5 million investment from PE house BGF to support its organic growth strategy. BGF's investment is intended to support Purity's plans to expand across the UK, grow export sales, and to develop new products.
London based craft brewery Fourpure moved to overseas ownership. The acquisition, by Australian-based Lion Pty Limited and a subsidiary of Japanese drinks conglomerate Kirin, gives Forepure an opportunity to expand in the Australian and Singapore markets.
SPIRITS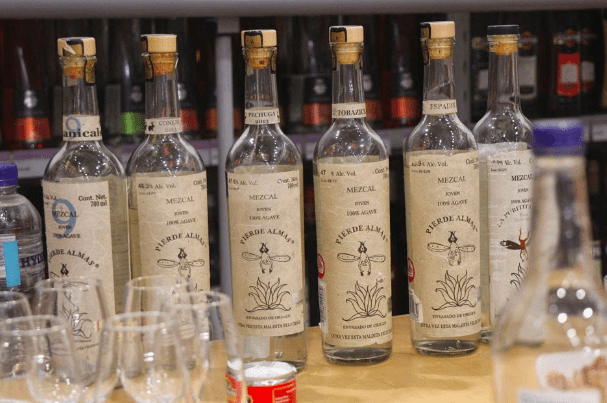 Diageo continued its acquisition programme with the purchase of Mexican Pierde Almas, a producer of mezcal.
US spirits company Luxco acquired a controlling interest in Northern Ireland's Niche Drinks
Distill/Diageo and Edrington both increased their US whiskey footprint, acquiring Westward Whiskey and Wyoming Whiskey respectively.
WHOLESALE/ SUPPLY
Latvian alcohol producer and distributor Amber Beverage Group increased its stake in Cellar Trends to 70%.
ZX Ventures, the growth and innovation unit of AB InBev, acquired UK-based spirits company Atom Group.
Drinks producer and distributor C&C Group, which owns Bulmers, Magners and Tennent's, stepped in to acquire Conviviality's wholesale business, with the financial backing of AB InBev.C&C Group now owns Matthew Clark Bibendum, the largest independent distributor to the UK on-trade drinks sector, supplying more than 23,000 hotels, pubs and restaurants across the UK. The potential demise of Conviviality would have had serious consequences for the wider hospitality sector. The rescue deal has allowed C&C and AB InBev to secure and protect a vital route to market for themselves, but also for other producers, in particular smaller operators, who would have been under immense financial pressure had such a significant sector player collapsed.
For reference, below are the global spirits and alcoholic beverages M&A announced transactions covering the period 2013-2017 (source: Winchester Capital).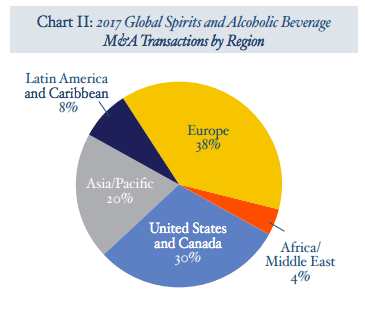 Conclusions from the Winchester Capital Spirits and Alcoholic Beverages M&A report:
Over the past five years, spirits have consistently demonstrated the ability to grow in dollar sales volume in established and emerging markets.
We anticipate that the spirits industry will continue to grow in 2018 and offer the following observations:
• Spirits M&A activity will increase across the premium and ultra-premium spirits market, driven primarily by the fragmented brand landscape and the continuation of the consumer trend to perceive premium alcoholic beverages as an affordable luxury and thus seek quality over price.
• Craft beer M&A activity will continue as large industry players acquire unique brands with local and millennial followings and attempt to leverage the scale of their operations to drive long-term sales growth.
• Wine M&A activity is expected to increase as consolidation amongst wholesalers and retailers pressures mid-sized suppliers to expand their portfolios. Furthermore, ongoing consolidation of vineyard assets by large industry players will pressure smaller producers looking to expand, as consolidation will drive up prices for increasingly scarce small and independent vineyards.