This August is my anniversary at the company, celebrating 2 years of helping to develop and build the Loch Lomond Group brands within the Global Travel Retail (GTR)/ Duty Free channel…
This exciting opportunity was first announced back in June 2016 when I shared that I'd be leaving William Grant & Sons and all of the colleagues and friends that I met whilst working for them.
From day 1, I had the target of developing a GTR strategy for the company, culminating in the launch of the GTR range of Loch Lomond scotch whiskies at Glasgow Airport in February 2017 (pictured below).
This was the initial step on a fantastic journey to date which has been extremely rewarding, given the amount of personal effort and time spent to bring these wonderful brands to more consumers worldwide.
Highlights to date include:
* Development of GTR core range by September 2016 for Glen Scotia and Loch Lomond scotch whisky brands (pictured below) and 1st production from January 2017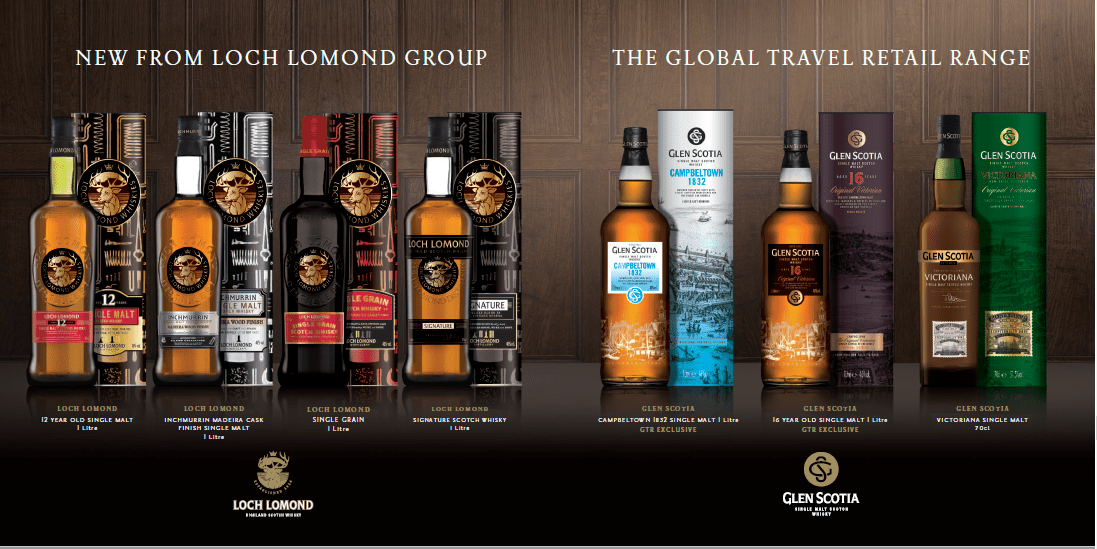 * Operator and Industry Engagement with TFWA membership and participation in all key GTR showcase events
* Appointment of Route to Market (RTM) partners across the globe to provide the right level of service and reach
* UK airport launch in February 2017 followed by distribution and listings gained across the regions
* Brand Activation and Rotation including the development of the 3x5cl Single Malt Gift Packs (PWP)
Video Profile on Loch Lomond Group in the GTR channel below: