I first discovered Amazon in 2000, two years after it was first launched in the UK market. Back then, all I was looking to purchase was a book and I ended up buying three of them in my first year with the now famous online retailer. This long standing relationship of 18 years got me thinking about my purchase history, the Amazon History of Me…
In 2000, I spent a grand total of £29 for the whole year and the book pictured above was my very first purchase. The following year, I spent £158 and moved onto music by also taking audio CDs, and games with the purchase of Championship Manager Season 01/02 (now better known as Football Manager).
That pattern of increasing spend driven by a higher number of orders has continued into 2017 as shown by the graph below. This culminated in a total of 301 items ordered from Amazon in 2017 and a much higher pattern of spend over the last few years, as the share taken by Amazon of my wallet and of our total household spend continues to increase.
Note that the raw information below is available to any Amazon account holder under the 'My Orders' section, you will just need to group it together.
At the start of our shared history, Amazon gave me access to products that were not as easily available on the high street from the categories of books, music (audio CDs) and games – items that could be easily shipped and delivered through the letter box. On top of that, the cost of shipment had to be incurred which meant a lower number of orders with more items per order to save on delivery costs.
This pattern continued until 2004, when the purchase of electronics first took place, and in my case this was for a Sony MiniDisc Walkman (pictured above). This entry into the purchase of electronics increased the average value per item by almost 100% in my case. At this stage of my Amazon purchase history, the number of items per order was still relatively high.
2007 brought my first purchase from a 3rd party seller via Amazon (for a set of Sennheiser headphones). The addition by Amazon of 3rd party sellers led to an increase in the range of products offered but also acted as a way to encourage an improved value proposition, as sometimes their products were cheaper than those sold directly by Amazon. Thus, this in effect became a tool for Amazon to challenge its own cost structure.
In terms of my own Amazon purchase history, 2007 provided a disproportionate increase in overall spend due to the impact of the Playstation 3 released (pictured below) and the games along with it.
The average prices spent on books started to decline from 2010 with my first purchase of Kindle books. By saving on dispatch and production costs, Amazon was able to pass some of these savings to consumers making books even more accessible.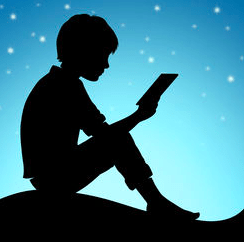 From 2014, the purchase mix on books was split between Kindle and physical copies, and electronics continued to play a greater role in the items ordered (such as PS4 and TVs). This led to another disproportionate jump in spend.
No doubt it was the Amazon quality of customer service, with items being replaced easily for any issues raised, that created the environment for an increased amount of spend, as the confidence and trust placed on Amazon grew during our transactional relationship.
In 2015, more opportunities to spend were created by Amazon with Prime Video content being purchased for the first time and also the Amazon Fire Stick, making it even easier to consumer their media content. This was also when I first purchased an item through Amazon's lightning deals (pictured below).
More was being purchased in 2015 via Amazon for the whole family and this included spend associated with special occasions such as birthday parties.
The number of items per basket in 2015 were being reduced as frequency of use had gone up due to media content purchased and the excellent Amazon Prime delivery service, with no charge, except for the annual fee, making it even easier to use Amazon more frequently.
In 2016, Amazon came physically into our house, through the introduction of Echo and Alexa. Additionally, other categories were being purchased for the first time, such as pots and pans for the kitchen.
By 2017, buying via Amazon was extended even further, with all electronics being purchased via the site, more occasions being serviced by Amazon and even extending to the purchase of furniture for my home office.
Overall, the number of items purchased per basket (or order) has lowered over the years to almost 1:1 and this shows an increase in the use of Amazon as and when required, as the first stop for (online) shopping.
The trend on total spend per year has moved up continuously in the 18 years of shared history with Amazon, which is really no surprise given the combination of excellent customer service, 'free' delivery, convenience, range of products available, additional services (e.g. Prime Video) and great value offered.
As a reward, Amazon now has a larger slice than ever of our household annual spend across different categories and for the whole family, something difficult to believe 18 years ago when I was buying just a handful of books for myself…