The future of travel retail is available now as these 5 steps show ways that already exist and could be incorporated to improve the channel and its commercial output.
1) Dynamic pricing and Increased Commercial Revenues
Changes in pricing at retail stores were commonplace throughout history, due in part to infrequent supply of products to consumer haggling, at least until John Wanamaker introduced the concept of price tags in 1861 at his department store.
This has been the modus operandi of stores in the Western World until recent times with the introduction of disruptive technology and companies looking to increase their commercial revenues.
Uber is an example of dynamic pricing and in retail, Amazon is already actively engaging with this approach in online retail as per the recent article on The Times newspaper – click here.
In travel retail, there are examples of retailers testing this approach through the use of electronic shelf edge labels (pictured below) in locations such as Amsterdam Schiphol and Sydney airports. This approach within offline retail would allow for price optimisation and an increase in commercial revenues through targeted pricing depending on changes such as: store location, time of the day and day of the week and its correlation with predominant nationality profiles and how price sensitive these are across different categories and brands.
2) Stores with No Checkouts and No Queuing for more Sales
Stores with an automated purchasing process, with the best and most recent example being Amazon Go (video below) and its Just Walk Out technology.
No queuing, no check outs, no need to worry about your flight departure because of long lines at the travel retail store. This technology would allow for a better consumer experience that in principle could also be extended to food & beverage (F&B) outlets.
3) Mobile Autonomous Stores for Increased Flexibility
Although still in beta testing phase, the Wheelys Moby Mart mobile store (picture and video below) is an autonomous store that travels to customers. It has no staff, stocks its own shelves and is solar powered. Launched in Shanghai in June 2017, its makers claim this is the future of retail as it combines online and offline retailing.
This principle could be used in travel retail locations such as airports, thus creating flexible points of purchase and adapting to different traffic passenger flows such as those created by changes in terminals for airlines or changes in nationality profiles. It would add extra flexibility for retailers with the added advantage of being open 24 hours/ day and offer a degree of novelty, in order to increase the notoriously low levels of store penetration at airport retail.
4) Artificial Intelligence Algorithms to reduce OOS
UK supermarket Morrisons is already using artificial intelligence (AI) from predictive applications company Blue Yonder to replenish stocks in its stores. The trial has taken place for over 18 months and now the system is being implemented across 491 stores – for the full article from City A.M. click here.
The use of a stocking algorithm could also be applied to travel retail and for sure it would benefit existing retailers, especially given the out of stocks (OOS) seen across so many stores, especially at times of peak demand driven by brands through promotions and/or changes in traffic flow and passenger spend.
5) The AI-powered Virtual Voice Assistant travelling with you
Voice technology is evolving rapidly and quickly becoming common place at home, especially since the introduction of the virtual assistant Alexa from Amazon. Through its devices, the Amazon Echo, Echo Dot and now the Echo Show (pictured below), the intelligent personal assistant Alexa interacts through voice with our commands.
Its capability continue to expand every day, with home automation, ordering (from Amazon of course), music, sports news, messaging, being just some of the services provided through Alexa. Volkswagen and Ford are building Alexa into their cars and LG into their high tech refrigerators. She can even ask you questions about Scotch Whisky courtesy of Inside the Cask – click here for more on a previous blog post.
There are also other players in the market such as Microsoft's Cortana, Google Assistant and Apple's Siri. This is growing every day with already one fifth of all Google searches being conducted via voice.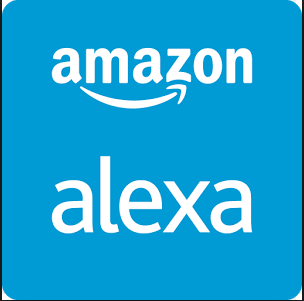 For travel retail, we could soon be faced with the possibility of bringing our AI-powered personal assistant activated through voice with us whilst we travel – regardless of device: whether a mobile phone, Amazon Echo device or your car. This could also help enhance the whole travel and shopping experience given the potential level of ultra personalised customer service experience that could be made available. In the short term, perhaps we could access our personal voice activated assistants whilst at the Airport Lounge, to ask for information, be informed of departure updates or simply to do some shopping at the airport without having to visit the store!
Alternatively, duty free shopping could be simply done in advance of travel through our voice- activated devices, and this approach is already taking place in domestic markets as the examples show: Tesco and Google Home and Ocado and Alexa.