Experts say "we're on the cusp of a revolution" according to John von Radowitz at The Independent newspaper in the UK.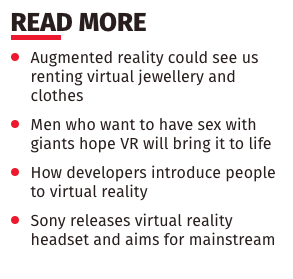 Digital Marketing agency Holition, through its chief technology officer Russell Freeman, were one of the contributors and co-authors of The Future Of Shopping report. This report covered the impact of the "fourth industrial revolution" – a merging of physical, digital and biological technologies – on shopping.
As per the article on The Independent newspaper online, they forecast:
:: Virtual reality (VR) headsets that gauge your mood in the lighting and atmosphere of a simulated store.
:: Immersive virtual experiences involving products, such as visiting a cocoa farm to watch beans being picked and processed to make chocolate.
:: AI assistants that know your interests and tastes better than you do and can pre-empt purchases. For instance, shortly before a seaside holiday they might show you a range of swimwear.
:: Holographic fashion shows held in unusual locations.
For the Future of Shopping report – click here.
For the article on The Independent newspaper online – click here.