Managing customer relationships is not easy.
It is a never ending game, with ups and downs, impacted directly by changes in personnel at both ends and inevitably a balancing act between the external customer and the internal demands from your own company. Sometimes the relationship is a close one ('love') and at other times it can be aggressive, negative and with no apparent consideration for maintaining the relationship at all ('hate').  The reality however, at least for most of us, sits somewhere in between those two extreme positions. The typical customer relationship, unless completely transactional and short term in nature, will have two parties who will both be looking for ways to interact between them (to sell or purchase services, products, ideas, etc), to seek to build a relationship over a period of time whilst targeting the best possible outcome in line with their own company's interests.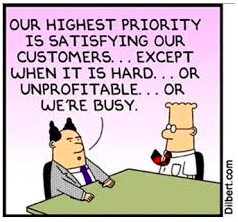 Note that managing this business relationship should not be just about satisfying your customer. More importantly, it is about finding a way of working between both sides – a framework – which allows both companies to prosper and grow side by side.
At least this should be the principle behind customer relationships if either company has the intention to develop them further as partners. If so, these are my Top 6 Tips to Improve Customer Relationships and avoid the extreme positions of Love & Hate:
1 – Respect. This is paramount and has to exist between both sides. Full stop.
2- Trust and Values. The base of a customer relationship is trust. This is gained and can be built through a consistent demonstration of honest behaviour, being reliable and delivering on your commitments, having an open approach, objectiveness and being good at your job. Values are linked to the company culture and they are the core principles that guide the way you do business.  Developing trust with customers and having shared values, or at least a mutual understanding of the values, can improve the working relationship.
3 – Challenge. Create a demand to be, do, and have greater than what presently exists. Be in places and engage in activities that keep us stretched slightly beyond our comfort with the understanding that stretching induces growth. Don't settle for conformity.  Be comfortable with conflict. Embrace criticism as a development tool. Strive to know more, and arrive at new solutions.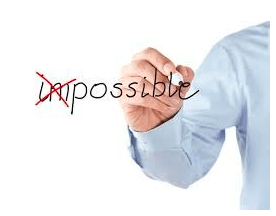 Observe gaps and mistakes in common thinking and behavior, and push the boundaries of the status quo.   Affect change because ultimately you believe change will bring a better way. The best customer relationships I have experienced in my career have always had a fair degree of positive challenge across both sides, with the ultimate intent to grow and improve the existing business. An example that comes to mind was the relationship which P&G had with Dunnhumby and Tesco – always challenging and striving for more, but to the benefit of all those involved.
4- Innovation/ new ideas. This is where the added value can be found. This can provide a solution
to an existing problem or simply be an incremental opportunity for both sides. Have joint innovation projects. Fail fast, fail cheap but learn from the experience. Take a chance. Spend a little but learn a lot and improve your knowledge of the potential opportunity at hand. Critically, this has to be supported by both sides from the very concept stage, in order to ensure there is sufficient buy in and commitment across the companies.
5 – Communication. By far one of the main challenges to customer relationships is down to communication, or most likely, miscommunication and inevitably misunderstandings. It is critical to maintain an open line of communication with your customer, no matter how difficult the conversation may be.
Listening – really listening to the customer as if you have all the time in the world and genuinely wants to know more from them, will be noticed and help you to better understand them. Always seek to understand. Ask probing and open questions. Also remember those non-verbal cues as they may provide more information than what was communicated in writing or verbally. As a final point, we should also thank our customer for their complaints and really mean it! After all, this means that we have the opportunity to find the solution and the communication is still open between both sides.
6 – Positivity. Attitude is just as important as the actions taken or the words spoken with a customer. Being positive will help overcome those times when the problems arise and the pressure is on. This includes looking for positives in a customer's negative behaviour, especially as this increases your ability to connect with them. It also allows you to focus on finding the solutions to any issues and a positive mindset will encourage others to follow suit. Being positive can influence the day to day decisions and the behaviour of others around us as this is a powerful emotion.
Positive thinking will let you do everything better than negative thinking will.
Zig Ziglar
Note: All views on this post are my own and may not necessarily reflect the views of my employer. Others quoted on this post were used for context only.
This blog was originally published in November 2015 on LinkedIn