Another year and another trip to Cannes beckons for the TFWA World Exhibition & Conference – at least for those of us involved in the Global Travel Retail (GTR) business.
Last year over 6,800 visitors attended the event from over 3,000 different companies, an increase of +6% vs. previous year.
TFWA World Exhibition & Conference 2018
This event is the annual showcase for all suppliers in the industry to reveal what is new and best coming down the NPD pipeline over the next 12 months. Cannes Week is notorious, and even those not working in GTR may have heard about it from their colleagues in their company. At least I had whilst working in the UK Domestic business many years ago!
Here are my Top Tips for those Cannes Week virgins out there….
Get down to the French Riviera early. The official cocktail reception may start on Sunday evening with networking events during the day also, however arriving early means that you can settle into Cannes and your accommodation for the following week before the mayhem begins. I always try to get there on Saturday to prepare and ease into the week ahead. Although it may feel counter-intuitive, you should also think about booking your accommodation for 2019 as early as possible.
Remember it is a marathon, not a sprint. The days will start early, potentially even with some breakfast customer meetings or attending one of the TFWA organised workshops. You can expect to be on the go for the full day – whether an exhibitor or visitor to the event. Eat properly at the first available opportunity, stay hydrated and don't drink too many coffees.
Be flexible in your approach. Accept that things never go as planned, despite our best efforts. It is important to do your prep and homework ahead of Cannes Week however equally be flexible to opportunities that could present themselves. There are always hiccups at any event and you just have to learn to roll with it and remember to have some fun along the way.
Who knows who you might come across or what opportunity you might come up with? Every idea has to start somewhere…just look at Global Travel Retail, which started at the unlikely venue of Shannon Airport in Ireland by Dr. Brendan O'Regan – pictured below (who also invented the Irish Coffee!).
For those interested on the background of the 'inventor of Duty Free' – see the following link:
Moodie Lunch with…Dr. Brendan O'Regan
Prioritise who you must meet and arrange it for the first few days of the event. Leaving it late means that you could miss out on some key personnel who are only at Cannes Week for the first 2-3 days, as they may have decided to fly home early. Hit your top targets as early in the show as possible. People from the industry should be enthusiastic and eager to speak with you. That will also give you some flexibility in case you need to follow up on anything discussed on the same week or need to follow up with someone from your team.
Take advantage of the networking opportunities – day or night! Aside from the many meetings taking place during the day, there are also opportunities to network facilitated by the TFWA (just check out the programme) but also in the evening, either at one of the many events organised by brands attending Cannes or at The Scene from 22:00 onwards from Monday to Wednesday.
If all else fails….then I would recommend to at least ensure you look presentable. Aside from any tips on what to wear, I would suggest to everyone to bring their own Cannes Week 'recovery kit', comprising of at least some of these: painkillers; eye drops; breath freshner; Multi-vitamin such as Berocca; medicine for heartburn & indigestion; cream or roll-on for under your eyes; lots of water and coffee during the week and of course a smile….thank you for reading and I hope to see at least some of you around Cannes….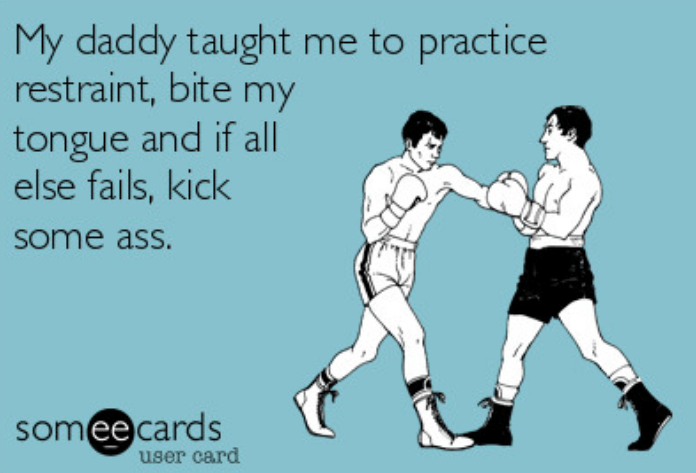 Note: All views on this post are my own and may not necessarily reflect the views of my employer. Others quoted on this post were used for context only.
This blog was originally published in October 2015 on LinkedIn